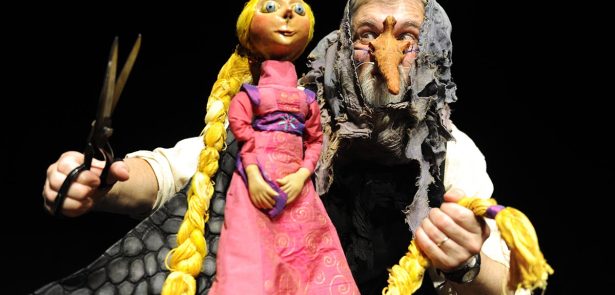 Drawing on a rich heritage dating back to the 18th Century, Stamford Arts Centre is a thriving multi-arts venue that provides the opportunity to experience and participate in a wide selection of art forms from theatre, cinema, music and poetry to sculpture, dance, painting and drawing. This Winter, we invite you to escape the cold, and try something new at your cosy local Arts Centre – we guarantee there is something for the whole family to enjoy!
This season, our resident amateur theatre company, Shoestring Theatre, performs Rules for Living by Sam Holcroft – a play first produced by the National Theatre in 2015. We've all been there, the family Christmas Day from hell. Everyone tries really, really hard but there comes a point when something (or someone) snaps and all hell breaks loose. Book your tickets now and join Shoestring Theatre from 6 to 10 December.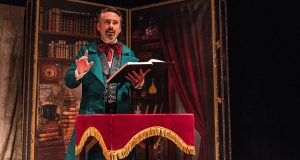 Continuing the festive theme is Yarns at Yuletide: Discover Stamford at Christmas – a guided walk with a festive theme, culminating in mulled wine or hot chocolate and mince pies. The perfect festive treat! We know what it's like at this time of year, so we are pleased to say there are several dates available from 7 December, so we hope that even the busiest of you can join in the fun.
Stamford International Music Festival is back with a Winter edition – three brilliant concerts
in December with tickets starting at just £16. Beginning on 9 December with a performance by Violinist and director Freya Goldmark, who is joined by three fantastic musicians. Closing the event on December 10 is The SIMFest Ensemble, which features many of Europe's best musicians under 30.
Five Star Swing at Christmas will get you swinging and singing into the festive season with
all your favourite Christmas songs. As featured at London's Leicester Square Theatre and BBC Children in Need, and now here in Stamford, catch them on 16 December with tickets starting at £18.
If you're looking for something to do indoors with the little ones then look no further, we have the wonderful Theatre of Widdershins here on 17 December with Rapunzel and the Tower of Doom. With tickets starting from just £8, the whole family can enjoy this traditional tale.
If that wasn't enough, join us on a thrilling magic carpet ride and an adventure of a lifetime as Aladdin (Polka Dot Pantomimes) flies into Stamford Arts Centre from 6 January! With spectacular scenery, dazzling costumes, spellbinding special effects and lots of audience participation, it will keep the whole family entertained.
Our Spring 2023 What's on Guide is out now, so pop to reception and grab a copy, or browse the digital version on our website at your leisure and give yourself something to look forward to once the festive season is over. Names include Henry Blofeld, Jay Rayner, Eliza Carthy and many more – it really is a season packed full of events to suit everyone.
For further details about any of our events, or to book tickets, please head to www.stamfordartscentre.com. Or, pop in and see us during our opening hours where our friendly staff will be available to offer their recommendations. We hope to welcome you soon.
Leave a Reply