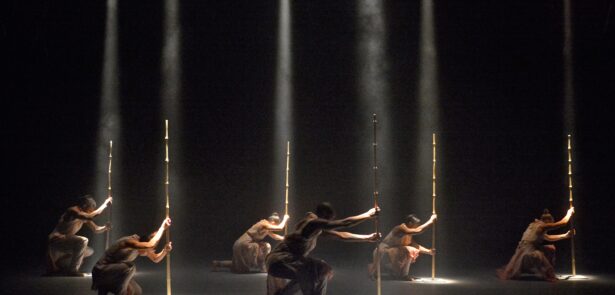 Drawing on a rich heritage dating back to the 18th century, Stamford Arts Centre is a thriving multi-arts venue that provides the opportunity to experience and participate in a wide selection of art forms - from theatre, cinema, music and poetry to sculpture, dance, painting and drawing. This spring, we invite you to start the new year off with a bang and try something new at your local Arts Centre – we guarantee there is something for the whole.
If you're looking for some live classical music then look no further; our 2023 classical season is full of incredible performances. To start our spring season, we have internationally renowned pianist, Imogen Cooper, who will be performing a collection of Liszt, Beethoven, and Schubert.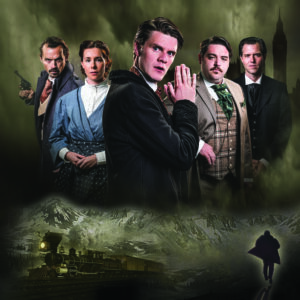 We are thrilled to have Metropolitan Opera screenings again this season, starting with Lohengrin on 18 March, with lots of other titles on sale now right up until Die Zauberflote on 3 June. If opera isn't your thing, then why not check out an NTLive screening? We will be showing Othello on 23 February, a Shakespeare classic performed live on stage. We also have a massive selection of popular movies on all year round. With all tickets competitively priced and the option of becoming a Friend of Stamford Cinema to gain further discounts, now is a great time to make Stamford Arts Centre your most visited cinema.
We have our weekly workshop, Creat-tots, back again every Friday this season. Creat-tots is a fun and varied introduction into theatre, arts and creativity for children and their grown-ups to enjoy together. We also have Animal Club on 8 April, which gives children the chance to meet jumpy stick insects, calm pythons, friendly bearded dragons, fluffy bunnies and guinea pigs, and many more.
If you're looking for more events suitable for children and families, we also have a selection of live theatre shows, including The Dark (11 February), based on the book by Lemony Snicket. 'Laszlo is afraid of the dark. The dark lives in the basement. It doesn't visit Laszlo in his room. Until one night it does… Join Lazlo on his journey to meet the dark and find out why it will never bother him again.' For blind and visually impaired children we offer integrated audio-description and touch tours for this production.
As always, we have plenty of amazing live shows on offer. If you're interested in dance, ACE dance and music are performing Unknown Realms on 16 March. Unknown Realms evocatively shows us a picture of the world and what is happening now, against a backdrop of stunning scenography and dynamic multidimensional soundscapes. Or if a drama is more your speed, we have Sherlock Holmes: The Valley Of Fear on 30 March, based on Sir Arthur Conan Doyle's thrilling final Sherlock Holmes novel.
Stamford Arts Centre
27 St Mary's Street
Stamford
Lincolnshire
PE9 2DL
BOX OFFICE: 01780 763203
For further details about any of our events, or to book tickets, please head to www.stamfordartscentre.com or pop in and see us during our opening hours where you can grab a WHAT'S ON brochure and chat to our friendly staff, who will be happy to offer their recommendations. We hope to welcome you soon.
Leave a Reply