Sizzling Summer Treats in Stamford and Beyond!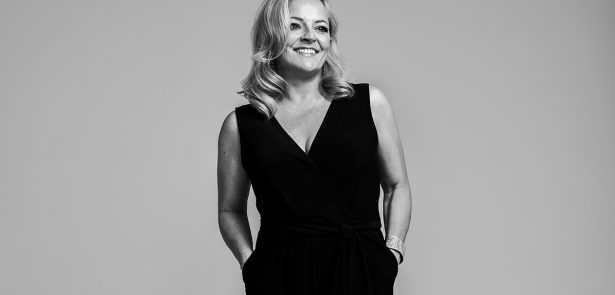 From a jazz diva to an award-winning Canadian folk group, there is a great selection of sizzling music and more at Stamford Arts Centre.
Claire Martin & Her Trio – "Two for the Road"
In this brand-new show for 2022, Claire Martin and renowned pianist Dave Newton combine their unique musical talents for an intimate concert.
Featuring: Claire Martin – vocals, Dave Newton – piano, Jeremy Brown – double bass, Steve Brown – drums.
Including musical gems such as I Don't Stand a Ghost of a Chance with You, Gentleman Friend and Too Late Now, Claire and David will bring their own personal magic to this evening of sophisticated song stylings. A unique evening of world-class music which is not to be missed!
Wed 29 June
7:30PM
Tickets are £25 (£23)
"OUR FINEST JAZZ SINGER" – THE TIMES
Le Vent Du Nord | Wed 13 July 7.30pm
The award-winning and highly acclaimed Le Vent du Nord is a leading force in Québec's progressive francophone folk movement. The group's vast repertoire draws from both traditional sources and original compositions, while enhancing its hard-driving soulful music with a broad range of global influences.
Since its inception in August 2002, Le Vent du Nord has enjoyed meteoric success, performing well over 1,800 concerts over 5 continents and racking up several prestigious awards, including a Grand Prix du Disque Charles Cros, two Junos (Canada's Grammys), a Félix at ADISQ, a Canadian Folk Music Award, and "Artist of the Year" at the North American Folk Alliance Annual Gala.
The group exhibits great finesse and flexibility, appearing regularly on Canadian, American, French, and UK television and radio, and participating in a wide variety of special musical projects. They've collaborated and performed with a diverse range of artists including: Dervish, The Chieftains, Vasen, Breton musical pioneer Yann-Fañch Kemener, Québécois roots legend and master storyteller Michel Faubert, the Scottish folk band Breabach, and singer Julie Fowlis. Not content with standard approaches to tradition, Le Vent du Nord has also created a symphonic concert that, according to Voir Montreal, "puts all traditional folk naysayers to shame."
As an amazing live performance quintet Le Vent du Nord continues to explore new sounds with stunning vocal arrangements. On stage these 5 friends creating intense, joyful and dynamic live performances that expand the bounds of tradition in striking directions.
THE BAND
Simon Beaudry – vocals, bouzouki, guitar
Nicolas Boulerice – vocals, electro acoustic hurdy-gurdy, piano
Réjean Brunet – basses, diatonic accordion, jaw harp, piano, vocals
Olivier Demers – fiddle, guitar, foot- tapping, mandolin, vocals
André Brunet – fiddle, foot-tapping, vocals
Wed 13 July
7:30PM
Tickets are £25 (£23)
For the children:
SAT 9 JULY 2PM
ERROL'S GARDEN BY GOLDEN TOAD THEATRE COMPANY
Filled with catchy songs, humour and imagination, ERROL'S GARDEN is a brand-new interactive family musical which explores community, imagination and passion for plants. For aged 3-11s & their grown-ups.
£10 (£8) £30 family of four
Looking forward to this:
STAMFORD DIVERSITY FESTIVAL
An exhibition in the Gallery from 22 August to 4 September, workshops a special Pint of Poetry on 31 August and much more!
SAT 27 AUGUST
Stamford Diversity Festival Artisans Fair 10am – 3pm
MUHA in Concert 7.30pm
Combining the melodic beauty of Eastern European folklore, North Indian Kathak rhythms, Cuban beats and original lyrics they mesmerise with a musical feast rooted in the Slavonic tradition. MUHA comprise singer/songwriter Iryna Muha (from Ukraine vocals, hurdy-gurdy, guitar), guitarist Dmitry Fedetov, Louise Clements on bass/ kathak/ bois vocals and Nikki Mckenzie percussions.
and also:
MUSIC IN QUIET PLACES
Eleanor Turner, Harp
Thur 16 June 7.30pm
St Andrew's Church, West Deeping PE6 9HU
The Mellstock Band – The Shepherd's Calendar
Thur 14 July 7.30pm
Bourne Abbey Church, Bourne, PE10 9UQ
Leave a Reply