Shalamar frontman Howard Hewett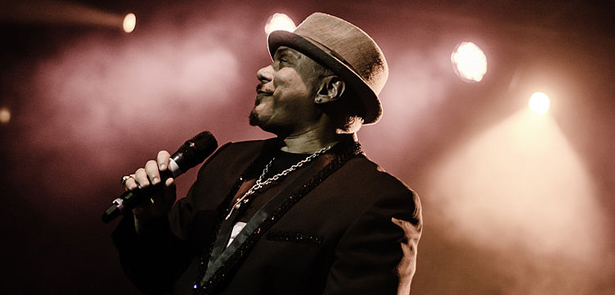 ONLY UK SHOW OUTSIDE LONDON!
Howard Hewett, lead singer of R&B group Shalamar, comes to the Historic St John The Baptist Church right in the city centre of Peterborough on Friday 6th March
One of the most gifted vocalists in the Post-Marvin Gaye era of popular R&B, his voice led the group to worldwide fame on feel-good dance favourites 'The Second Time Around' and 'A Night to Remember,' the baby-making classic 'For the Lover in You,' as well as a number of beautiful B-side ballads like 'You Can Count On Me' and 'Somewhere There's a Love'.
Howard has worked with legends such as jazz artists as Joe Sample, Brian Culbertson George Duke & musical greats such as Tina Marie Earth, Wind and Fire & Stevie Wonder,
Performing an intimate show in this historic church with a stripped back live band, this is a rare opportunity to see the star up close. He'll be performing some of the most celebrated tracks from the Shalamar catalogue as well as his own extensive solo back catalogue such as the 1986 winner, 'I'm For Real' and the long standing soul boy classic 'Heaven Sent'
Special guest for the show and making her debut in Peterborough will be award winning UK Soulstress Natasha Watts who has supported the likes of Soul II Soul, Gladys Knight, Alexander O'Neal and Shalamar in the past.
Advance tickets are on sale now from https://www.ticketsource.co.uk/tosb/t-jpxzor
Leave a Reply