Shalamar Frontman HOWARD HEWETT to come to Peterborough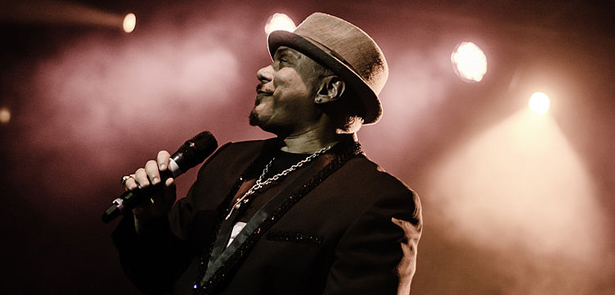 One of the most respected Soul & R'n'B singers in the world comes to Peterborough on Friday 6th March 2020 at a venue that will provide a perfect setting for the event!
Howard Hewett is the lead singer in Shalamar and  he is coming to the UK to just 4 cities for his debut solo tour and is coming to St Johns Church Peterborough – right in the city centre on Friday 6th March.
''We've brought Shalamar to the city three times now and its clear the band have a committed fanbase in this area, we've hoping they've be interested in seeing Howard in this unique setting' said show promoter Steve Jason,
'This will be a unique opportunity to see one of the most gifted R&B singers in the world – here in Peterborough. it's a lot smaller than the theatres we're played with Shalamar and the acoustics in the Church are superb.
Tickets are on sale now priced at just £25 from www.seetickets.com and from www.ticketsource.co.uk. Tickets are also available from the Tourist Information Centre on Bridge Street Peterborough.
About Howard
Howard Hewett is one of the most gifted vocalists in the Post-Marvin Gaye era of pop R&B.
He started singing as a child, fronting his older sisters in The Hewett Singers. The group toured the gospel circuit. As a teen, Hewett sharpened his crooner skills in a funk band called Lyfe. In 1976, Hewett moved to Los Angeles and formed a group put together by the owners of the historic Maverick's Flat, called Beverly Hills.
​Hewett got his mainstream break as the male vocal lead in Shalamar, a centerpiece of Dick Griffey's SOLAR (Sound of Los Angeles Records) label. His tenor voice mixed beautifully with the bright vocals of Jody Watley, the dancing skills of Jeffery Daniels and the writing and production of Leon Sylvers III. The group gave the world feel-good dance favorites The Second Time Around and A Night to Remember, the baby-making classic For the Lover in You, as well as a number of beautiful B-side ballads like You Can Count On Me and Somewhere There's a Love.
When Watley and Daniels left the group in 1983, Hewett continued to lead Mickey Free and Delisa Davis in the reconstituted Shalamar. This version of the group was best known for soundtrack contributions on Footloose and Beverly Hills Cop with Dancing in the Sheets and the Grammy-winning Don't Get Stopped in Beverly Hills, respectively.
​In the mid-eighties, Howard sets out on his solo career, releasing I Commit to Love in 1986 on Elektra and from the first single Hewett made magic, giving his amorous voice and whimsical lyrics to Stay, I'm For Real and the title track. Most beloved track on this freshman release would be his spiritually grounded Say Amen. This single soared on the Inspirational charts and has enjoyed the status of a modern gospel classic.
​Subsequent projects have solidified Hewett's place in the high ranks of R&B balladeers by writing and collaborating and lending his voice within an intimate group of crooners, including George Duke, Quincy Jones, James Ingram, Anita Baker, Prince and Stanley Clarke. With Elektra, he released Forever and Ever (1988- Once, Twice, Three Times), Howard Hewett (1990- Show Me) and Allegiance (1992- Can We Try Again).
​Later work shows increasing authenticity as Hewett rips song lyrics straight from his soul. It's Time (1994- This Love is Forever), written and produced almost exclusively with long time friend and collaborator Monte Seward, displays all the vulnerability involved in falling and staying in love. In 2001, Hewett released the all inspirational album The Journey, where he shows us that his faith can't be separated from his heart and soul.
​Hewett continues to seduce audiences and eardrums as he is constantly touring and intermittently releasing new music.
Leave a Reply