SEASON5 PLATFORM8 – 13-20 October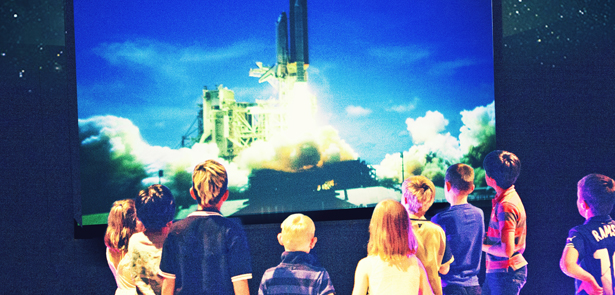 There are many different adventures in performance in Season 5 of Platform8, Peterborough's festival of theatre, bringing national touring shows to venues and audiences across the city in one packed theatrical week.
Luke Wright returns to The Key Theatre with Frankie Vah. Those who enjoyed his support act for John Cooper Clarke in July can see his fast-paced full-length show of deft verse, sharp humour and cutting insight.
Set during Thatcher's 80s, Luke Wright plays the title role – Frankie Vah, an idealistic Essex lad who, aching with discontent and disharmony, is desperate for something to believe in. We follow his over-night fame, young love and shattered dreams in a visceral performance that burns with love, loss and belief, against a backdrop of late-night indie gigs and 80s politics.
Also at The Key is Shall I Speak For You?, an evening of "scratch" performances of new pieces by local playwrights, including Cold Snap about motherhood, health and netball by current Peterborough Poet Laureate Clare Currie. This informal event will showcase at least three works-in-progress and the audience is invited to give feedback and ask questions. Tickets for this event are free to book, with a Pay-What-You-Decide collection at the end, which will go to support the writers' projects.
For something completely different why not try Rendezvous In Bratislava. Miriam Sherwood describes her show as a "Grandad Cabaret" – dedicated to a grandfather she has never met, the Bob Monkhouse of his generation in Czechoslovakia. The show explores his archives, his jokes, songs and recordings, accompanied by a live band. Miriam's entertaining family, like many others, finds laughter and love through impromptu parties and the sharing of well-worn stories even at times of trouble and danger.
For younger audiences there are two shows which offer adventure and excitement. Ground Control by Non Zero One, which has been at the National Theatre in London and Manchester's Royal Exchange, comes to Peterborough to take over the town hall. Teams of young people, aged 7 to 12, will work with Futeron, a "highly intelligent computer" to plan a new civilisation on a new planet. No adults allowed!
And then for families, after their success with the charming According To Arthur, Paddleboat Theatre are back with Rustle, an adventure in the forest, with monsters made from sleeping bags, torches revealing secrets, and songs about getting lost, and found again. Suitable for 4-11 year olds and their families. Tickets from £4.
If you haven't tried Platform8 yet, now's the time to get started. Shows pop up in places, tell stories and give experiences which are new and exciting for everyone.
---
IN BRIEF
Season5, Platform8
Sat 13 Oct @ The Undercroft, Hampton & St John's, Cathedral Square: Rustle by Paddleboat Theatre – the best campfire story ever told, for all the family. Includes BSL.
Tues 16 Oct @ Key Theatre: Shall I Speak For You? – scratch performances of works-in-progress by local writers
Weds 17 Oct @ Key Theatre: Frankie Vah by Luke Wright – award-winning poet with his second smash hit show.
Thurs 18 – Sat 20 Oct @ Peterborough Town Hall: Ground Control by Non Zero One – a mission to a distant planet needs your help.
Fri 19 (7.45pm) @ Key Theatre + Sat 20 (1pm) @ St Mark's Church Hall, Lincoln Road: Rendezvous In Bratislava by Miriam Sherwood – cabaret-theatre about family, laughter and sticking together.
For more information and booking go to the website at jumpeduptheatre.com, or call The Key Theatre box-office on 01733 207239.
Leave a Reply