Schools Wave A Green Flag For The Environment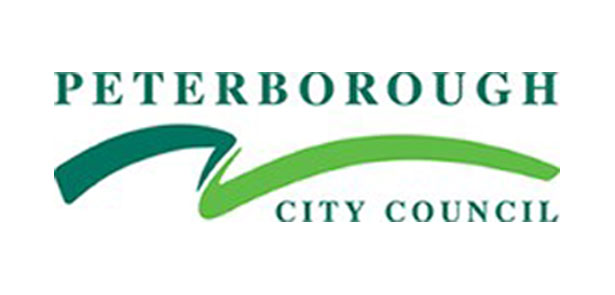 An event to celebrate 13 environmentally savvy schools which have achieved the prestigious Green Flag award will take place on Thursday 11 October 2012
Topping the number of schools who received the award last year, success has risen from five proud schools to a further eight achieving Green Flag status this year – the highest possible award. The programme is hosted in partnership by Peterborough City Council and the Peterborough Environment City Trust.
The Green Flag Award is part of the Eco-Schools programme, an international scheme running in over 46 countries. In the UK it is administered by Keep Britain Tidy.
Ken Stimpson Community School in Werrington, the only secondary school in Peterborough to receive the accolade, is one of around 20 secondary schools in the East of England with a Green Flag. Achieving a Green Flag at secondary level is a real achievement due to the size of the school and the difficulties of engaging with teenagers across the whole school. (The requirement is whole school participation).
Caverstede Early Years Centre in Walton has also received the award. Pre-school flags are very rare due to the age of the children, making it harder to meet requirements and therefore heightening the achievement.
The Eco-schools programme provides schools with a framework to help embed green principles into the heart of school life. There are three award levels, bronze, silver, and the highest level – Green Flag.
Pupils follow a seven-step process, starting with launching an eco-club which leads the planning and implementation of the eco projects in schools. There are nine themes which they focus their projects on: transport, waste, water, litter, school grounds, healthy living, energy, biodiversity and global perspectives.
Councillor John Holdich, Cabinet Member for Education, Skills and University for Peterborough City Council, said:
These awards are a great way to congratulate pupils and staff on all their hard work. The programme challenges schools to meet a number of criteria highlighting different environmental impacts each year to maintain their award. In Peterborough, pupils have been reducing their energy consumption, decreasing their waste, improving the biodiversity in their grounds and growing their own food. It is clear to see that educating children on the impact they can have on the environment and creating a vessel to learn, understand and be rewarded for such hard work is truly beneficial
Councillor Nigel North, Cabinet Advisor to the Leader on Environment Capital for Peterborough City Council, said:
All our award-winning schools deserve a big well done and I'm thrilled to see so many of our young people are supporting Peterborough in creating the UK's environment capital. Reducing the amount of energy we waste, increasing the amount we recycle and generally reducing our impact on the environment is key to creating a greener future. Our young people are the ones who will benefit from these small changes in the future, so I am pleased that they are taking the lead from such a young age
Jill Foster, Sustainable Development Education Officer for Peterborough Environment City Trust, said:
Staff and pupils in our schools have done a fantastic job embedding sustainability into their schools. Six years ago Peterborough was in the bottom ten per cent of English councils for schools registered with Eco Schools and we had just one Green Flag school. We are now in the top 20 for registered schools and the top ten for schools with Green Flags and that number is going to keep rising this year with more Green Flag applications pending
During the event pupils and representatives from each school will give a brief presentation and receive a certificate from the Mayor of Peterborough, Councillor George Simons. This will be followed by the cutting of a special Green Flag cake, created especially for the event.
Leave a Reply