Roxy Magic – a night of Roxy Music and Bryan Ferry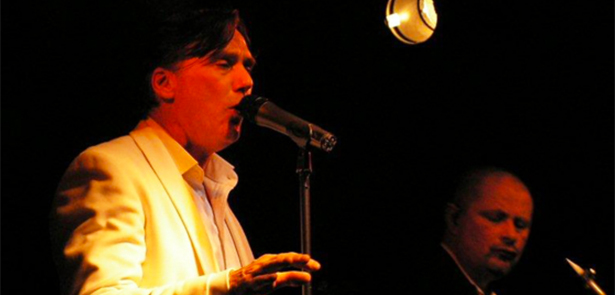 Roxy Magic are a band of experienced and talented musicians who reproduce the diverse music and imagery of the hugely influential Roxy Magic and pop icon Bryan Ferry – UK's best and longest-running tribute to the man and the band
All the hits are performed with skill, style and verve to deliver an exciting and highly entertaining tribute. Singer Kevin Hackett bears an uncanny resemblance to Ferry both visually and vocally, and has honed a stage presence which has received wide praise from fans of the original. A huge Bryan Ferry fan, Kevin knows the man's style better than most, having seen him perform live many times.
He is so immersed in the vocal style of FERRY that he sounds like him even when singing songs by other artists! Kevin's image and vocal delivery is so stunningly like Bryan Ferry that you have to remind yourself that he isn't the genuine article. Roxy Magic perform their set of best remembered Roxy Music hits totally live, believing it to be more dynamic than playing with the aid of backing tracks, and covers the unique range of Roxy Music and Bryan Ferry's music, from art rock to disco, 30's ballads to rock'n'roll and the smooth sophistication of Avalon.
Enjoy Virginia Plain, Over You, Dance Away, Street Life, Love Is The Drug, Angel Eyes, Let's Stick Together, along with a host of massive hits and proven live favourites such as Re-Make Re-Model, Ladytron, Both Ends Burning, And If There Is Something – which featured in the Daniel Craig movie Flashbacks Of A Fool. The latter has proven so successful that the band have released a live version as a download single on iTunes.
See ROXY MAGIC for yourself – you'll be truly dazzled and amazed!
● vivacity.org
Key Theatre, 13 April
Leave a Reply