Ricky Groves to star in Cinderella at The Cresset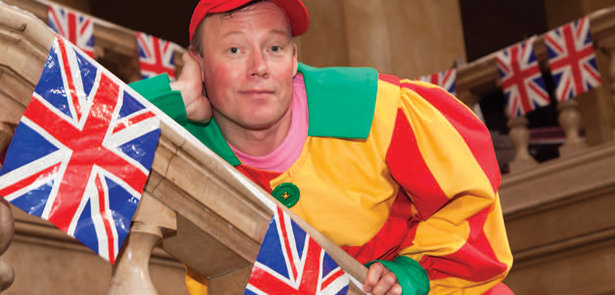 The Cresset is delighted to announce that returning to the panto stage this December is panto veteran and audience favourite Ricky Groves, in the role of Buttons!
Ricky is probably best known for his nine years on EastEnders as the hapless mechanic Garry Hobbs. Ricky's final EastEnders episode in 2009 saw him sailing off into the sunset, and since then he's been involved in numerous projects of the stage and screen, including Doctor Who audiobooks as well as taking part in the seventh series of Strictly Come Dancing, making it to Week 10 alongside his partner Erin Boag.
Ricky's no stranger to the panto stage either – since appearing at The Cresset in 2012 in Dick Whittington and 2013 in Beauty & The Beast, he has continued to spread some panto magic across the country including Middlesbrough, Exeter, Maidstone, Margate and Melton Mowbray! Cinderella at The Cresset this year will be his eleventh pantomime performance, so get ready to give this cheeky chappie some big Cresset Christmas claps, cheers and chuckles! Ricky said: "I'm really pleased to be coming back to Peterborough this Christmas, we had so much fun here before it'll be great to be back. I've done a lot of panto, but this is my first Cinderella, so I think it'll be a bit special!"
Cinderella runs from 7-30 Dec 2019 at The Cresset. ● Tickets on sale now at 01733 265705 or online at www.cresset.co.uk
Leave a Reply