Rich Hall: 'People don't even listen to President Obama without looking at their phones all the time…'
Rich Hall: 'People don't even listen to President Obama without looking at their phones all the time…' 1 2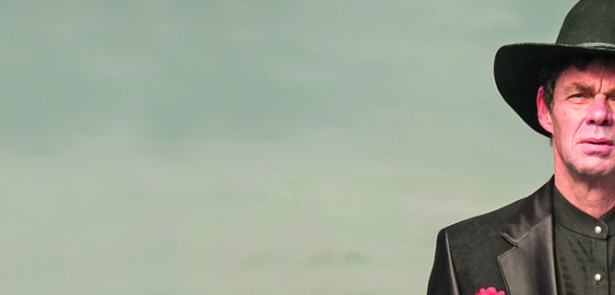 He's the real-life inspiration behind Moe in The Simpsons. Now, award-winning comedian and godfather of grouch, Rich Hall, is heading to the Key Theatre (14 March). James Rampton talked to him
Step away from the mobile phone. Put away the tablet. The wonderfully acerbic comedian Rich Hall is about to come on stage, and he would like your undivided attention. Rich, one of the most magnetic stand-ups currently at work in this country, is chatting to me in the run-up to his hugely anticipated spring tour of the UK.
'What I love about stand-up is the immediacy of it. Having run the gamut of TV panel shows, after a while you know how to do them and they are not so much fun anymore'
The American-born comedian, who was raised in North Carolina, emphasises that what he is looking forward to more than anything else on this tour is the experience of performing for you. When he is on stage, there is no barrier between you and him, and both you and he derive tremendous pleasure from that. 59-year-old Rich begins by underlining his enduring passion for the live arena. 'What I love about stand-up is the immediacy of it. Having run the gamut of TV panel shows, after a while you know how to do them and they are not so much fun anymore. 'But now I know I'm going to be on stage somewhere like Melksham, and that prospect is really exciting. For those two hours, no one is looking at their phones. It's a true non-media event. Those sorts of occasions are rapidly disappearing, and that's why I value them so much.'
A stand-up whose plain-spoken, growling indignation and waspish observations have won him fans all over the world, Rich has been described as a transatlantic messenger lampooning each country he visits with his common sense comedy. To prove the point, he is never less than harsh on his homeland. His critically acclaimed grouchy deadpan style has established him as a master of absurdist irony and the king of rapid-fire wit. The Montana resident is renowned for his expertly crafted tirades. His biting, yet compelling comedy has helped earn him a Perrier Award in Edinburgh and a Barry in Melbourne. He is a coruscating presence – both on and off stage. The reviews confirm as much – they are universally raves. The Guardian advises that 'now is the time to grab this chance to see the great man work'. The Scotsman says that 'he creeps up on you and ambushes your funny bone like no one else'. STV declares that his show offers 'top-drawer stuff from a comedian who just seems to get better and better'. While The Sun simply describes Rich as 'a comedy phenomenon'. Quite.
'I always have a guitar beside me on stage in case something happens'
The stand-up, who was the inspiration for the curmudgeonly barman Moe Szyslak in The Simpsons, says he gets a kick out of touring this country. 'By the time I'm a third of the way into the tour, it will be spring, and as I get older, I'm really starting to like that time of year. I may have become overly familiar with the motorway service stations of the UK, but I really like discovering new places. It's important to visit out-of-the-way towns because it gives you a new perspective.'
One of the many aspects that distinguishes Rich's live act is the brilliant way he can craft delightful on-the-spot songs out of the smallest items of information that he gleans from the audience. The comic, who won two Emmys for his work as a writer on The David Letterman Show, explains that, 'I do what Americans call "crowd work". I really enjoy that because I can turn it into improvised songs, which is a big thrill for me. I always have a guitar beside me on stage in case something happens.
'If you told me I would have to listen to anyone – apart from Richard Pryor – on stage for two hours, I'd think, "Oh God". So it's good to break up the show with musical interludes'
Rich continues that he does not need a lot of material to work on. 'It's funny, the less information I get from people, the more you can improvise. Nothing is out of bounds. I want them to tell me "I'm a clerk" rather than "I work for the council finance department and am involved in the end-of-year expenditure". As soon as I hear the word "clerk", my head immediately starts formulating rhymes for it.'
The fuel that powers Rich's act is a marvellous sense of simmering fury. The stand-up, who has also starred regularly on Stand Up for the Week, QI, Live at the Apollo, Have I Got News For You and Never Mind the Buzzcocks, gets riled by 'the level of incompetence and amount of crap in the world. I'm also incensed by the fact that we are all turning into button-pushing squirrels. That has brought about a serious loss of personality in this impersonal, digitised world.'
'There doesn't seem to be any appreciation any more of the written and spoken word. Everything is turning into shorthand'
Also a very accomplished documentary maker who has fronted five critically acclaimed programmes focusing on US popular culture and the Wild West, including Rich Hall's Inventing The Indian, Rich Hall's Continental Drifters, Rich Hall's The Dirty South, How The West Was Lost and Rich Hall's You Can Go to Hell, I'm Going to Texas, the stand-up is equally angry about the by-the-yard, rote nature of so many comedians' material these days.
He says that 'what is exasperating is that as comedians we live by the word. I see that very swiftly deteriorating, and I find it really scary. There doesn't seem to be any appreciation any more of the written and spoken word. Everything is turning into shorthand. When a comedian like… [cont]
Rich Hall: 'People don't even listen to President Obama without looking at their phones all the time…' 1 2
Leave a Reply