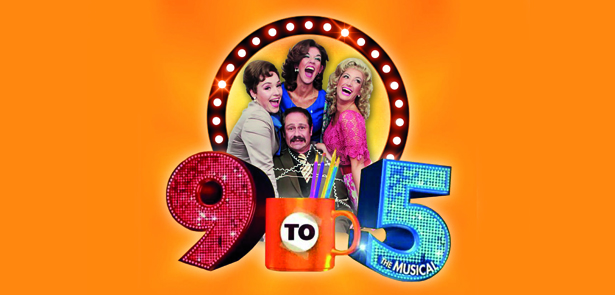 Last year, the production of the musical Hairspray by award-winning Peterborough Operatic and Dramatic Society (PODS) sold so many tickets at The Cresset that extra seats needed to be brought in. This year's production 9 to 5 (21-25 March) – based on the hit 80s movie starring Dolly Parton – is already looking set to repeat that phenomenal success. Quite an achievement, considering most of its cast and crew also work 9 to 5 at their day jobs. Toby Venables talks to Director and Choreographer Rob Bristow about passion, production values and what the new show has in store
How are preparations for the new show going?
Really well! We started rehearsals in October, and this year we have a cast of 45, which is massive. We basically have our core group of members, but then every September and May we also do new member auditions. Although we're fairly chock-a-block, we like to do auditions and see who's out there and pick the cream of the crop to bring into the company – and we had a few youngsters last year who were really successful and have gone on to stage school, so we've taken another eight new people.
Forty-five in the cast? That's a lot!
Yes! We have such a thriving company now and had such a fantastic time with Hairspray. I suppose I could have said 'We only need 26 people in this show…' but its not just about the show, it's about the society, and we just wanted everyone to be involved. It is challenging to get 45 people organised, I won't lie, but it's a family and we wouldn't want to have lost any of those people who are important to us, so we're incorporating everyone. And when everyone is on stage for the final number it's going to be brilliant.
Hairspray was a huge hit last year. Can 9 to 5 match that?
It was an absolute monster of a show! We thought it was going to be popular, so we did it at the Cresset, which seats 700. Because we were doing six shows, that would mean we'd get 4,200 people to see it if we absolutely sold out. We ended up selling out 11 days before we opened and actually added in extra rows of seats. In the end, more than 4,500 people came to see Hairspray, and even then there was a waiting list of 350 people hoping for cancellations or returns! It was just crazy. We felt that 9 to 5 probably wasn't going to quite as popular, but it seems that actually, after the success of Hairspray, people have seen that there's a local company doing really top quality productions but not charging a fortune for tickets, and they're ready to take a chance on 9 to 5. Already, we're selling really well. It's really exciting. And the same production team is returning this year: me as Director and Choreographer, Musical Director Steve Hession, Production Manager Rob Melhuish and Assistant Choreographer Nikki Marsden.
Both musicals were films first – do you think it the same audience for 9 to 5 as it is for Hairspray?
Hairspray was popular because it had been on in the West End, and then there was the film with John Travolta – and it appealed quite a bit to young people. 9 to 5 is a bit different. It's based on the 1980 film with Dolly Parton, Lily Tomlin and Jane Fonda but it hasn't had much exposure in the UK. It was Dolly Parton who took the story and wrote new songs to make it into a musical. That was on Broadway in 2009 but never came to the West End; there was a UK our in 2012, with Bonnie Langford, and was very popular, but it was never in London. When the rights became available, we snapped them up though, because having seen the show I knew it was really right for PODS. It's such a great musical comedy – not quite farce, but it is really daft! Great for people who just want to have a really fun night out. And although the core theme of the show is these three women getting their own back on their sexist, egotistical boss, it's not just a show for women. Even though it's going back to 1979 and portraying this real misogynist bigot of a boss, I think that audiences will warm to him!
And EVERYONE knows that song…
It's in the show three times, so we milk it for all it's worth! The other music Dolly Parton has written is actually really good too – and really hard. Our musical director Steve Hession was quite surprised; I think he thought the Dolly Parton music was going to be a bit twee, but actually the harmonies that are written are really quite challenging. But it's so catchy. At the end of Hairspray, every night, we had over 700 people on their feet singing and clapping along, and at the end of 9 to 5, when that song plays for the last time I reckon we're going to get the same thing.
None of your members are professionals but the production values are amazing. How do you achieve that?
I think in PODS now we are incredibly fortunate. We're getting great feedback from reviews and the organisations we belong to, and we're also incredibly lucky to have two amazing people at the helm of our shows. Steve Hession, our musical director, works nationally with all sorts of organisations, and so can bring lots of people in who have gone on to be professionals in the West End or are currently training at one of the amazing music schools in London. They come up for the week to play in the show. And also there's Rob Melhuish, who is the guy who handles the technical side of the show – everything to do with set, props, lighting and sound. He has been with PODS since he was studying at Peterborough College, but then qualified and went off to work at the Royal Opera, where he is in charge of automation. He comes back every year to do the stuff for PODS during show week, so we have the absolute best handling the production. In this show, for example, one of the things the three women do is kidnap the boss and tie him to a garage door opener, so we have to have this guy flying, which in the Cresset is a challenge. The building doesn't have any of the equipment for that, so we have to put all the necessary rigging up. He has to do that pretty much in a day, too, because the sets that we're hiring gets sent out to shows all around the country. The set we're having is in Edinburgh the previous week; they finish on the Saturday night and we need to out all our stuff up on the Sunday morning. It comes flat-packed and will look really good. I've actually seen it in action – I contacted the company and found out where it was being used so I could go around the country and see different versions of it and see how it's working and what we could do with it, so it's not a complete surprise when it turns up!
It's not often you can get to see your set in action beforehand – is that why you chose to hire rather than build?
Previously, we have done a lot of productions where we have made all the sets ourselves, and that's really good because everyone gets involved building and painting and they're really invested in it. But because this isn't anyone's job – we're all doing it voluntarily, often with demands of families and full-time jobs – it's not always possible for us to build these massive sets, so this time we've taken the choice to hire in the set. And, actually, I don't think that takes anything way from the show. Cast morale is so high – you can't come to a rehearsal of this show and have a bad time.
The one professional part of the crew is the live band. Why go for professionals?
I think the budget at the moment is about £52,000, and a chunk of that will be spent on the band. I can understand why people use backing tracks, because it is getting more and more expensive to put something on on this scale, but we want to put on the absolute best production we can. That means we need to sell 4,000 tickets to break even. Some people say: 'Well, why don't you put the cost of the tickets up?' But if we can get as many people as possible in for as little as possible, isn't that better for the community? And if we keep ticket costs down, aren't audiences more likely to take a chance on a show, and come and see something they don't know? The atmosphere for Hairspray, having a packed theatre audience on its feet every night singing and dancing, was amazing, and we wouldn't have achieved that if we'd doubled prices of tickets. And if we can break even, we've done our job.
It must be tough to achieve all this when the members are already working 9 to 5 in their own jobs…
That only happens when the people are passionate about it. From my point of view, I work in general practice full-time but then I come home and my PODS job starts. And it's not just that I'm Director and Choreographer, I'm Chairman of the society and also head up the team for the publicity and and programme, while my other half does all the social stuff. So, I think it does become almost another full-time job, and you can be up until midnight every night sorting things out. But the end result is something that you're so proud of, you just want to keep doing it. And there is the social side of things. It's gone from being a musical theatre society where people just turn up to do a show to being an actual society, where are constantly socialising together. We've had big group outings, not just to the theatre in London, but to places like the Aqua Park at Rutland water or to Bounds for trampolining. Some of us have done the Perkins Great Eastern Run, a few did the London triathlon – and because we're a charity as well, we have to put back into the community, so we go out to nursing homes and day centres to do some shows. All that makes for a better society when all the people are friends and are supporting each other – and I think that shows on stage.
You started doing a straight play in addition to the musical production three years ago but you've decided not to do a play this year. Why is that?
The member who directed our four plays, Sandra Samwell, died of leukemia very suddenly last year. That was half way through rehearsals for last year's play, Little Voice, and a tragic loss for us – an amazing director and and amazing friend – so we're going to have a break and rethink. Instead, we will be doing a big band concert. Steve Hession has his own professional big band, so on 25 June at the Key Theatre there's going to be a concert with his band and PODS in collaboration. We're doing it for the Whittlesey Young People's Counselling Service, because – a really important service which lost its council funding and which is now trying to keep going through fundraising. We thought we'd do a concert to support that.
You've had award wins and nominations; do you hope for more, or try not to think about that?
Yes, we definitely want more! We want to be the best we can be. We belong to a national organisation called NODA – the National Operatic and Dramatic Association –  who send people round to review all of the various societies productions, and they then pick three to go through to the award for Best Musical. Last year we got put forward for the Best Play and the Best Musical, and we also got put forward in the Best Technical category. We didn't win Best Musical or Best Play – though it was an honour to be nominated – but Rob Melhuish got the Best Technical award for the play and the musical. For Hairspray, we won't know if it's been nominated until February and the winners will be announced in May, but I'm confident it'll get nominated. The regional rep came round afterwards and said it was the best version he'd seen anywhere – but you never know if they're just being nice! We don't do it to win accolades, we do it because we love it – but the fact we can get nominated and win is the icing on the cake.
9 to 5
21-25 March
The Cresset
To book, call 01733 265705 or visit www.cresset.co.uk
To find out more about PODS, please visit www.peterborough-operatic.com
Leave a Reply