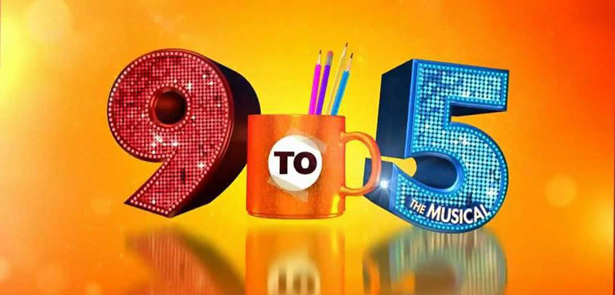 PODS, Peterborough's multi-award-winning musical theatre group, have now cast their main production for 2017 and rehearsals are already well under way...
The main show this year is the regional premiere of the Broadway smash-hit musical comedy, 9 to 5, based on the hit 80s movie which starred Jane Fonda, Dolly Parton and Lily Tomlin as three co-workers, Judy, Doralee and Violet. The three are unlikely heroines who turn the tables on their sexist, egotistical, hypocritical bigot of a boss, Franklin Hart, proving that with friendship, girl-power with just a hint of poison anything is possible! 9 to 5 features music from Dolly Parton's Oscar, Tony® and Grammy award-nominated score, including the original hit song, 9 to 5. Taking the lead roles of Violet, Judy, Doralee and Hart are Amanda Villamayor, Georgia Evans, Hannah Joy Gibson and Calvin Lawrence.
Amanda Villamayor trained in musical theatre at the prestigious Bristol Old Vic theatre school and went on to perform lead roles in numerous West End productions, including The Witches of Eastwick and Batboy. Amanda recently relocated to Peterborough with her young family and runs Jellibabies, making personalised children's clothing and accessories (www.jellibabies.co.uk). Amanda was last seen as Velma Von Tussle in PODS' sell-out production of Hairspray at The Cresset which broke box office records and garnered a host of rave reviews in April 2016.
Georgia Evans plays Judy, the role created by Jane Fonda in the movie. Judy is a recently divorced trophywife whose husband, Dick, has left her for a younger model. Judy has never worked before and takes a job in the same office as Violet and Doralee with disastrous consequences. Georgia played lead roles in PODS' previous productions of The Addams Family and The Witches of Eastwick. She is currently studying for a psychosocial sciences degree at University Centre Peterborough and also runs Princess Inc., an all-singing, all-dancing team of princesses for children's birthday parties, festivals and other functions (www.princess-inc. com).
The iconic role of Doralee, made famous on screen by Dolly Parton, is played in PODS' production by Hannah Joy Gibson. Hannah received glowing reviews for her portrayal of Penny Pingleton in last season's production of Hairspray. Always keen to take on a new challenge, Hannah has recently competed in the London Triathlon, Perkins Great Eastern half marathon and the inaugural Swim Serpentine at Hyde Park, in preparation for this physically challenging role.
The sexist, egotistical Franklin Hart is played by the genuinely kind and caring Calvin Lawrence. Calvin is frontman of local rat-pack group, That's Amoré, and after two years of playing doting husbands for PODS productions (Clyde Gabriel in The Witches of Eastwick and Wilbur Turnblad in Hairspray) is looking forward to playing the bad guy for a change.
The production team who achieved phenomenal success with this year's sellout production of Hairspray – Director/ Choreographer Robert Bristow, Musical Director Steve Hession, Production Manager Rob Melhuish and Assistant Choreographer Nikki Marsden – all return for 9 to 5.
9 to 5
The Cresset, Bretton, Peterborough
Tuesday, 21 – Saturday, 25 March 2017, 7.30pm (2.30pm Saturday matinee)
Box office 01733 265705
Leave a Reply