From the Page to Action – Peterborough's Reading Room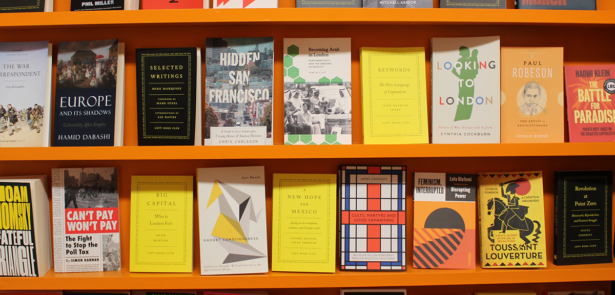 From reading groups to activity looking at sustainable fashion, over the past year Metal has been trialling different events and programmes inspired by our Reading Room, in partnership with Pluto Press and The Left Book Club. Our Reading Room is part of a national collaborative project where people can read, learn, listen, and share ideas. With seven Reading Rooms located across the country, these spaces are stocked with thought-provoking books, providing resources and activities that hope to catalyse creativity, collaboration and conversation.
As well as physical spaces, the Reading Room opens forums to debate local issues that affect everyday lives. Taking the lead from our communities, these topics include inequality, the environment, precarious employment, LGBTQ+ issues, structural racism and much more.
In 2022 as part of the Reading Rooms, key partner Pluto Press celebrated the release of the Anti-Capitalist Book of Fashion by Tansy E. Hoskins. In response to the book, the Reading Rooms hosted a sustainable fashion week which saw Metal host a range of workshops from natural dye making, to make and mend sessions, artist talks and a special reading group discussing the book. The aim was to learn more, have discussions and build new skills to proactively move towards a more sustainable future.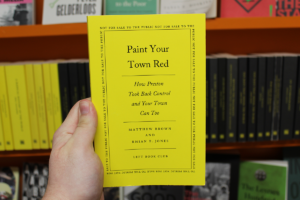 More recently, local artists and authors have donated books and zines for people to borrow and enjoy. We've received publications from across the globe, sharing a catalogue of knowledge from international communities. There's lots of ways you can use or get involved with the Reading Room in Peterborough, either by borrowing any of the books (for free) or attending our quarterly reading group.
Our reading group discusses and explores themes of titles provided from The Left Book Club. The Left Book Club is a not-for-profit subscription book service, where people subscribe to receive a selection of the best books that explore world changing ideas. Each book explores and questions the world around us, and sparks discussions and different points of view. Their books are categorised into classics and contemporary, featuring works such as Ain't I A Woman by bell hooks, Climate Strike by Derek Wall, and many more. Each month we receive new editions from The Left Book Club, which are all free to loan along with Pluto's catalogue from the Reading Room.
The reading group is a chance to converse, question, and delve into the topic of a chosen title. Reading the book is not essential, it's all about seeing where the threads of discussion land and how these ideas and topics effect our daily lives. Previous reading groups have seen us examine the impacts of climate change locally, weighing up the effectiveness of individual and community action, as well as how to sustain momentum for change.
Our next group is on Wednesday 17 May, exploring the book Paint Your Town Red: How Preston Took Back Control and Your Town Can Too by Matthew Brown and Rhian E. Jones. The book focusses on how local action can bring power to communities, how to create sustainable futures, and whether Community Wealth Building could work in your local area.
The reading group is free to attend and open to all. It's a chance to make new friends, gain new perspectives and step outside your comfort zone.
Let us know if you want to attend the reading group by emailing . Our Reading Room is open to visitors Monday to Friday from 10am – 5pm at Chauffeurs Cottage, St Peters Road, PE1 1YX. To find out more about the Reading Rooms, visit plutobooks.com/the-reading-room/
Leave a Reply