Pboro Celebrates: The Cathedral at Christmas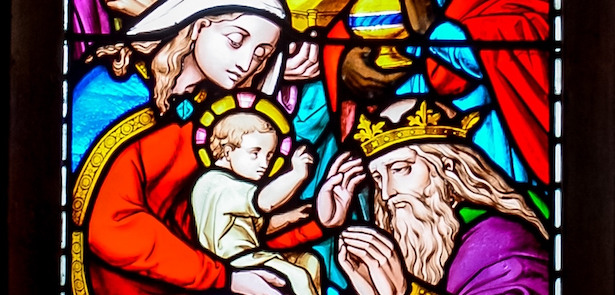 A full calendar of Peterborough Cathedral's seasonal events
G4 Christmas
Wednesday 21 November – 7.30pm
Experience sumptuous harmonies in an idyllic, festive setting as multi-platinum selling G4 bring their atmospheric 'G4 Christmas' tour to Peterborough Cathedral. Expect to hear timeless classics from the X Factor operatic quartet, such as 'When A Child Is Born', 'Silent Night' and 'All I Want For Christmas Is You', as well as delightful medleys to evoke the Yuletide spirit.
Tickets: £12.50 to £37.50 (£77.50 VIP tickets are also available). Book via www.g4official.com or call 01733 452336.
Christmas Market 2018
Saturday 1 December – 10.00am to 4.30pm. Preview – Friday 30 November, 6.30pm to 9.00pm, ticket only preview with mulled wine.
Following the success of last year's event, we are once again hosting a Christmas market in the Nave, featuring all manner of present ideas. There will also be a refreshments stall in the South Transept.
Friday: Tickets £5 per person (accompanied children free). Entry: Donations of £2 per adult are invited on entry. The market will open early, from 9.00am until 10.00am, for wheeled shoppers.
The Advent Procession
Sunday 2 December – 6.00pm
In this popular service, the Peterborough Cathedral Choir walks from west to east by candlelight – their heavenly singing filling the magnificent building. The Advent Procession is in partnership this year with Kidney Research UK, who invite everyone to a mince pie reception in the South Transept after the service.
Pre-school Nativity Service
Tuesday 4 December – 1.00pm (arrive from 12.15pm)
The story of the Nativity told by young children, using theatre, singing and plenty of audience participation. All are welcome and the service will be followed by refreshments. Children, and adults, may like to come along dressed in nativity costumes!
Christmas Magic
Saturday 15 December – 2.30pm and 7.30pm
Peterborough Male Voice Choir, Peterborough Voices and Peterborough Youth Choir, along with Peterborough Festival Brass, join up for two special Christmas concerts. From 'Silent Night' to 'Sleigh Ride', and from 'White Christmas' to 'Hark! The Herald Angels Sing', a Yuletide extravaganza is promised.
Tickets: £18 to £36. Book via www.peterboroughsings.org.uk or call 0333 666 3366 or 01733 452336.
Lights of Love
Sunday 16 December – 6.00pm
The 'Lights of Love' carol service is an opportunity for families to come and remember their loved ones. There will also be readings from staff from the Sue Ryder Thorpe Hall Hospice, singing from a school choir and music from the City of Peterborough Concert Band. Remembrance books and Christmas trees with dedication candle cards will also be available.
Cathedral by Candlelight Tours
Wednesday 19 December – 7.00pm
Saturday 22 December – 7.00pm
Wednesday 23 January – 7.00pm, Tudor themed
Saturday 26 January – 7.00pm, Tudor themed
Wednesday 20 February – 7.00pm
Saturday 23 February – 7.00pm
Peterborough Cathedral is beautiful in daylight, but even more so by candlelight. Come and enjoy this festive after-hours tour with one of our trained guides, and let your imagination soar as you hear stories from the Cathedral's long history.
Tickets: £15 for adults, £12 concessions (includes a glass of wine or soft drink). Book online or call 01733 452336.
Business and Shoppers Carols
Thursday 20 December – 1.00pm
A lunchtime of traditional Christmas carols and readings, followed by mulled wine and mince pies. Feel free to wear your Christmas jumper!
The Cathedral Christmas Concert
Friday 21 December – 7.30pm
Festive cheer from Peterborough Cathedral Choir, Youth Choir and Festival Chorus. Peterborough Cathedral Choir, Youth Choir and Festival Chorus will present a programme which includes Britten Ceremony Carols, accompanied on the harp and performed by candlelight, as well as other well-known seasonal favourites, and familiar carols for the audience to join in with too. The concert will be conducted by Tansy Castledine, the Cathedral's Director of Music.
Tickets: £15 to £25. Book online or call 01733 452336.
Christingle
Saturday 22 December – 3.00pm
A service for young children and their families, with seasonal readings, carols and Christingle oranges.
Christmas Eve
4.00pm: Carol Service
8.00pm: 'Bethlehem Now!' with the Salvation Army Band of Peterborough
11.30pm: Midnight Eucharist
Christmas Day
8.00am: Holy Communion
10.00am: Matins
11.00am: Cathedral Eucharist
3.30pm: Processional Evensong
New Year's Eve
6.30pm: Hope4Peterborough New Year Service
Leave a Reply