A night at the (Peterborough) opera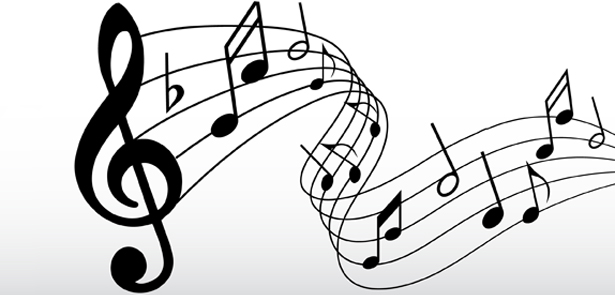 The City of Peterborough Symphony Orchestra (CPSO) has been performing largescale orchestral works since its foundation in 1990 – everything from Beethoven's 9th to Mahler's 'Resurrection' Symphony. Such ambition is all the more remarkable given that the orchestra is made up entirely of amateurs, rehearsing and playing in their spare time. Now, they're joining forces with Peterborough Opera for a concert of operatic favourites that looks certain to get the hairs tingling...
The idea started when we became aware of a funding source for community music projects,' explains CPSO Chairman Steve Osborn. 'We then have to find a suitable project, so we scratched our heads and thought about getting together with Peterborough Opera for a gala concert.' Steve phoned their Director, they loved the idea and potential funders liked the proposal so much they decided to support it. That, in addition to support from regular sponsors, accountants V&A Vigar, made the event possible. 'It's a great way to bring the two groups together,' explains CPSO's conductor Steve Bingham. 'An opera company obviously needs musical accompaniment, and for logistical reasons that would normally be piano, but while a piano is good, an orchestra is better! It's a collaboration that Steve Osborn freely admits is long overdue – all that had been lacking was the means to make it happen.
In fact, the connections were already there; Steve, who is also principal clarinet in the orchestra, has played for Peterborough Opera for many years, while Kate Wishart, Director of Peterborough Opera, plays timpani regularly with the CPSO.
'Peterborough Opera are a remarkable group in their own right,' he says. 'Although they are all amateurs, like us, they perform full-scale opera – they actually did Verdi's Il Trovatore recently and their past performances have been amazing. It's remarkable that Peterborough is home to an organisation like that; there's even no equivalent in Cambridge.' No less remarkable, though, is the existence of the CPSO itself. From an inaugural concert in Peterborough Cathedral, directed by music broadcaster Antony Hopkins, who was to become the orchestra's first regular conductor, the orchestra has grown in strength over the years, if not necessarily in numbers.
'Right now we typically run a 50-piece orchestra for most concerts, but I think the quality of the players is probably better than it has ever been.'
All the players are amateurs with day jobs, which means they do it purely for love and have to fit all rehearsals and performances – which take place at the Voyager Academy's impressive concert hall – around work and family commitments. Steve notices that this is a challenge for several of the players.
'I've always described us as a "community orchestra",' he says, 'by which I mean people can join in with relatively little selection. However, for performances we do need to have a certain standard. People are paying to hear us, so we need people who can deliver the goods.' Right now, he'd be particularly happy to hear from any trumpeters and double bass players, and string players are always welcome.
'Most of our players are very experienced performers now, but we'd like to get more younger people involved, too. As the Principal Clarinet player, I do usually invite younger players to play half the concert so they can get involved and be encouraged.'
The logistical challenges of maintaining an amateur symphony orchestra certainly don't seem to have dulled the CPSO's ambition, however – the prime example of which was the performance of Mahler's epic 'Resurrection' Symphony in 2008. 'That involved us persuading nearly every French Horn and trumpet player in the surrounding counties to come and work with us, and also included four local choirs. And we got 200 performers together and pulled it off magnificently!'
In fact, they had the honour of having a recording of part of that concert played on BBC Radio 3. That concert coincided with the year of the crash, and the years that followed saw tougher times, but right now, with a highly experienced conductor in Steve Bingham and plans for new initiatives in education to encourage music in schools, Steve feels that things 'are in a good place'. The gala concert in March looks like being a big hit, too. When we spoke, the programme was not quite finalised, but there are certainly some treats in store.
'We're going to be doing some bits of Bizet's Carmen,' says Steve Bingham, 'and also a couple of big arias and the overture from Wagner's Die Meistersinger. There'll also be some Verdi and some Mozart. Basically we'll have a couple of instrumentals – preludes or overtures – some lovely arias and tw two or three big choruses. Lots of firm favourites – plus one or tw two people may not be so familiar with!'
CPSO & Peterborough Opera Gala Concert 5 March, 3pm-5pm. The Voyager Academy, Walton Tickets are £12.50 (adult) and £10.50 (concessions), with schoolchildren free, available on the door or from www.cpso.org.uk If you are interested in playing with the CPSO, please contact Steve Osborn at
www.freepik.com/free-vector/pentagram-vector_710290
Leave a Reply