The National Festival of Railway Modelling at the East of England Showground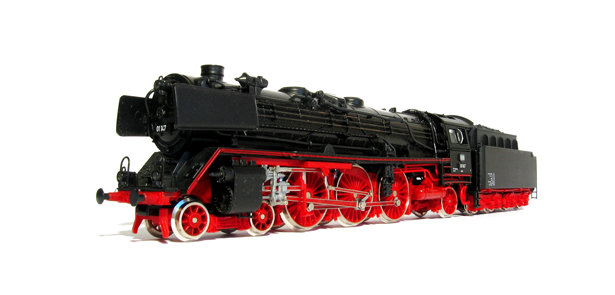 Calling all train lovers big and small! If you're looking for a day out this autumn, then look no further
This unique event showcases over 30 working layouts (for those of you that aren't in the know, it's essentially huge working trainsets made by those who haven't lost their childhood love for the hobby).
Each layout is based upon fictional or non-fictional areas that inspired the creator; some are made single-handedly over many years and others are a combined team effort. The key is in the detail and so many of these layouts are fascinating, even if you don't love trains, you can't help but admire them!
Children's step stools are available on the way in so they can stand up and watch the train sets working and ask any questions they might have – the operators are always friendly and like talking to enthusiasts.
The event is the largest model railway show in the East of England, not just because of the layouts – there are also more than one hundred quality traders to browse or buy from, so it could be a great place to pick up your first train set before Christmas! There are also a variety of demonstrators that you can learn from, ask questions or just enjoy watching them work.
15th and 16th OCTOBER
East of England Showground

Discounted tickets and further information is available from www.modelrailway- shows.co.uk or prices on the door are as follows: Adult – £10.00, Child – £5 or Family (2 adults & 3 children) – £30.
2016 will see the following layouts in attendance:
● Ahrtalzweibruck O
● Lough Motive Power Depot O
● Barton Road N
● Ludlow N
● Bolton Priory O
● Meopham East Junction OO
● Canons Cross OO
● Moorside Valley Railway N
● Colorado Bluff HO
● New Bryford OO
● Duke Street (Hornby Dublo) OO
● Norwood OO
● Dundle OO
● Orange River and Portland Fn3
● Ellesmere OO
● Oulton TMD OO
● Empire Mills EM
● Overlord OO
● Fenchurch St Peter OO
● Pelham Street OO
● Grange-Over-Sands N
● Plas Edwards Shed O
● Halland OO
● Rivendell O-16.5
● Herdwick Road N
● Roche Junction G
● Johannesdorf Oe
● Sabins End TT
● Just Four N
● Timber Valley OO9
● Liverpool Lime Street EM
● Up The Line O-16.5
● Loch Dore OO
● Walkers Ridge HO
Leave a Reply