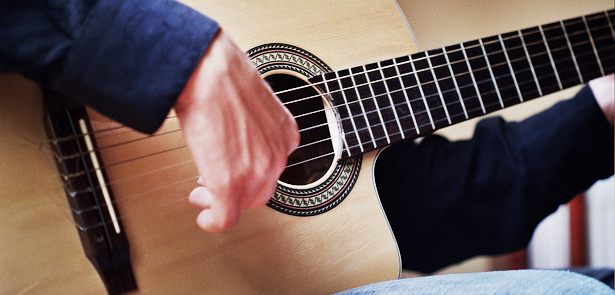 Schubert played on a quartet of rubber trout by The Chuckerbutty Ocarina Quartet might be one of the more outlandish performances amongst this summer's recitals at Peterborough Cathedral, but in its way it sums up the nature of the series: highly skilled musicianship and huge entertainment value in an awe-inspiring setting. What's more, the recitals are free and you can fit them in during your lunch hour
The Summer Recitals, at 1.00pm every Wednesday between 20 July and 7 September, are designed to tempt even the most reluctant visitor to set foot inside the Cathedral. It is an invitation to be wowed not just by the magnificent architecture of the ancient building, but also by the sheer delight of hearing live music played by talented, classically trained musicians.
James Dyer, who sings tenor as a Lay Clerk in the Cathedral Choir, is the brains behind the series, which first started in 2011. 'When I first moved to Peterborough in 2010 I thought a lunchtime recital series would provide a good musical focus during the summer vacation when the Cathedral Choir is on holiday. I asked a few people about whether this might be a good idea and many were keen but none were willing to organise it – enter Muggins! I am delighted to say that it is now in its sixth year.' Amongst the performers this year are Peterborough's own Classical Reflection, the identical twins Naomi and Hannah Moxon who shot to fame in 2015 when they appeared on BBC1's talent show, The Voice. Amongst other things, they will be singing their audition piece, Nella Fantasia, which has been viewed 1.7 million times online, and led the judge Rita Ora to describe their voices as 'clear, clear water'.
'We sing everything from classical music to musical theatre, even some pop songs, so there is definitely going to be something that the audience will recognise,' said Naomi and Hannah. 'We have done many concerts across the UK but there is something incredibly special about the Cathedral, not least that it is in our home town!'
Musicians from further afield include the pianist and composer Neil Crossland, who starts the series on 20 July with a performance outside in the Portico of the Cathedral (all the others take place inside). He will play Beethoven's 'Moonlight Sonata' to an audience relaxing on the grass outside the Cathedral… whatever the weather. (This performance is supported by the Heritage Lottery Fund).
Another pianist, who received a standing ovation after his virtuoso performance at the summer recitals in 2014, is New York born Ukranian, Roman Rudnytsky. He is probably one of the most globe-trotting concert pianists in the world and likes to introduce his recitals with anecdotes from his travel. He is likely to have plenty to say this year, having clocked up five P&O cruses, several Pacific Islands and three trips to Hawai'i in recent months.
Closer to home are two very talented young musicians who will be taking part for the first time: 18-year-old pianist Daniel Nugent who has just completed his A levels at Ormiston Bushfield Academy, and 15-year-old cellist Nathaniel Watson. Nathanial has some experience as a performer having been a member of the National Children's Orchestra for five years and spent a year with the Britten Sinfonia Academy, before taking up a cello scholarship at Eton College. He will be playing Rachmaninov's Sonata for Cello in G minor. 'I'm thrilled that the concerts are consistently attracting an audience and that donations have kept the series afloat,' says James Dyer. 'It is inspirational music in an inspirational setting – I hope it will continue for many years to come!'
For the latest events and other information please visit www.peterborough-cathedral.org.uk   
Leave a Reply