Movie magic at Burghley House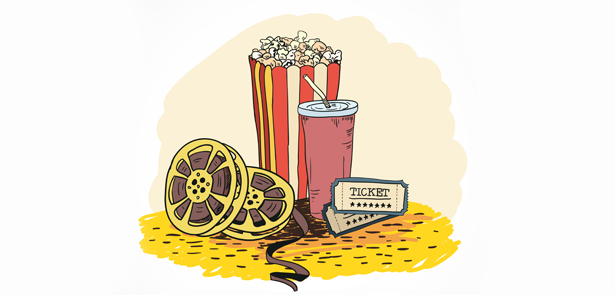 Fabulous films and a foodie feast? It can only mean one thing: the return of the Burghley House Film Festival in the grounds of England's finest Elizabethan house!
From 'Jive Talking' to 'Hakuna Matata', movie fans are in for some extra treats this summer when one of the country's most picturesque outdoor cinemas returns. Five days and nights of fabulous film are back at the Burghley Film Festival (25-29 July) set in the beautiful South Garden with the Tudor house and Capability Brown-designed parkland providing a spectacular backdrop to the Big Screen. What better way to let yourself escape the ordinary than taking in a film or two under the wide-open skies of a Great British summer?
This year there will be open-air screenings of hit movies ranging from Saturday Night Fever to Top Gun, along with a spot of Murder on the Orient Express as well as acclaimed war epic Dunkirk. There's a lot for families and children too, from animated classics such as The Lion King and Cars 3, to laugh-a-minute treats including Trolls and Chicken Run.
Lincolnshire's much-loved popup outdoor cinema is a firm favourite of local movie buffs. Sit back and enjoy the cinematic favourites in true style. Bring your own seating or, if you don't fancy lugging your own chair to the screening hire you can hire a Burghley deckchair for just £5. Needless to say, as an open-air event the show must go on no matter what the weather, so don't forget the brolly, just in case!
There are some tasty extras to look forward to as well. New for this year will be a new food marketstyle area offering filmgoers a host of foodie treats, including American classics served from an airstream trailer, alongside the top movies, timeless classics and family favourites during both daytime and evening shows. The Orangery Restaurant will also be open as usual during the screenings. Among the returning Big Screen favourites are real ales, the G& T bar and Pimms on tap – the perfect summer accompaniment to your film experience.
Discounted advance tickets are now on sale, either for the daytime screenings featuring two family films, including Paddington 2, The Lego Batman Movie and Beauty and the Beast or the evening session, which feature The Hangover, Gladiator and The Italian Job among others. Advance tickets cost £13.50 per adult and £8.50 per child. Tickets bought on the gate will cost £15 and £9. Children under the age of three do not require a ticket. Daytime tickets give access to both screenings during the day, and evening tickets give access to both evening screenings. There's ample free parking on site. The Burghley Film Festival is always a magical movie experience, so if you've never been before, head on over to take in the food, flicks and fantastic family-friendly atmosphere!
Burghley Film Festival ● Weds 25 – Sun 29 July ● For more on the Burghley Film Festival and to book tickets, please visit www.burghley.co.uk or call 01780 752451.
The full line up
Weds 25 July
Daytime Session • 11.30am The Lego Batman Movie (U) • 2pm Brave (PG)
Evening Session • 6pm Murder on the Orient Express (2017) (12A) • 8pm The Great Gatsby (2013) (12A)
Thurs 26 July
Daytime Session  • 11.30am Chicken Run (U) • 2pm Trolls (U)
Evening Session* • 6.30pm Top Gun (12A) • 8.45pm Cocktail (15)
Fri 27 July
Day Session • 11.30am The Lion King (U) • 2pm Ballerina (U)
Evening Session* • 6pm Gladiator (2000) (15) • 9pm 300 (15)
Sat 28 July
Day Session • 11.30am Cars 3 (U) • 2pm Beauty and the Beast (2017) (PG)
Evening Session* • 6.30pm The Hangover (18) • 8.30pm Saturday Night Fever (18)
Sun 29 July
Day Session • 11.30am Paddington 2 (U) • 2pm Sing (U)
Evening Session • 6pm The Italian Job (12A) • 8.15pm Dunkirk (12A)
*Please note: Child tickets are not available for Thurs, Fri and Sat evening sessions as one or more screenings are certified 15 or 18.
Image: www.freepik.com/free-vector/colored-cinema-have-a-good-weekend-concept-with-popcorn-drink-cinema-strip-tickets-doodle-elements-vector-illustration_1158217
Leave a Reply