Ralph McTell: 'Nearly all my heroes were black, American, usually blind and most of them dead…'
Ralph McTell: 'Nearly all my heroes were black, American, usually blind and most of them dead…' 1 2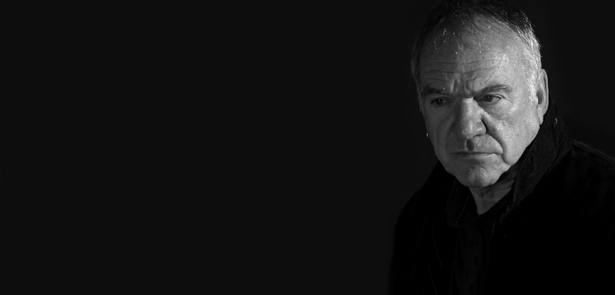 Godfather of folk Ralph McTell has a career spanning almost half a century, and later this month he'll be appearing in Peterborough, possibly for the final time. The Moment magazine's TOBY VENABLES talked to him about guitar magic, writing the perfect song – and George Formby!
There are rumours about retirement. Is this really going to be your last tour?
I think it might be, actually. I've been travelling around the country, loving my work for nearly 50 years now, and I look forward to it every year. There were periods when it was quite tense, when other expectations were on my shoulders, but now it's just a joy. The only thing is that people begin to say: 'He's not playing near us this year; we'll go next year when he'll be nearer…' but I'm not going to be doing that any more! I just can't cover the country like I used to and deliver what I want to do on stage. I've come to regard those moments on stage as magical for me, and hopefully the audience will detect that every night is a little bit different. A solo artist does respond very much to the atmosphere created within the hall, which of course he helps create – but the audience creates it, too. It's a moment of intimacy and poetry and music and it's something that has developed over the years as I've finally realised what it is I do! So, I will miss it, but in order to sustain it and be able to deliver it on a nightly basis gets harder because of the travelling. So, I'm just pulling in the horns a bit while I'm still functioning properly and enjoying it.
But maybe still the odd gig…?
I'll still do gigs, but I just won't be coming to your town necessarily. I've had a few months off, and I've enjoyed the freedom to pick up the guitar when I want and potter about, and read, but I also thought: 'I'm not ready to retire just yet…' Playing on stage is the high-point of my year.
It sounds like the magic hasn't dimmed – rather that it's increased…
It has. I'm sure lots of performers after a lifetime of doing it realise we're not chasing the charts, we're not looking for acceptance – except maybe artistic acceptance, and the hope that we're making some contribution. But in the end you realise 'Yeah, this is all right…' I think I always thought it was a privilege, but over the years the competitive thing – how many people come to a gig, or how many records you sell – ceases to matter, because your past becomes longer than your future and hopefully your craft has developed and got more depth, and you're a fully grown up adult artist or something!
You had huge success with Streets of London, of course – did that all come as something of a shock?
Yes, it's an incredible culture shock. One of the things about the kind of acoustic music that I'm involved with is that it wasn't just pure folk music. It had its roots in that style, but I thought it had a lot of integrity. It was about compassion or politics or had angles on songs that perhaps hadn't previously been written. I'm not just talking about me, I'm talking about Bert Jansch, Nick Drake, people like that – the singer songwriters of the '60s. Somehow to have a song get onto Top of the Pops, it made you re-evaluate everything that you were doing. I'll be honest, I wasn't surprised it was successful, but I was surprised at the level of its success. It had years of promotion before it was released as a single. But then people's expectations are that you can follow it up with another hit, and another, and that was a pressure I could have well done without. I was just trying to learn to play the guitar like Bert Jansch or Davy Graham. And I'm still trying to learn to play the guitar like them! I love the guitar – it's my main stimulus and interest, and if I can add the poetry I seek to that then that's all I've ever wanted to do.
Do you think of yourself as a guitarist or songwriter?
I always wanted to be thought of as a guitarist. I always loved the sound of the acoustic guitar and the miracle of all the things it can do in the right hands. I'm not an artist in the sense that I can just think of something and play it, I have to really work at it. I do have one thing, I think, and that is that most of my music swings – and if it don't swing it don't mean a thing… But often when I was a young man, friends would say 'That's a nice tune – why don't you write some words to it?' So they were always suggesting that they were accompaniments to songs that were yet to be written, and that would inspire the idea for a lyric, and gradually I formed my own set of rules about writing lyrics and noted that the folk-song style suited me best, but it was always driven by the guitar. It's the guitar that has been my inspiration, always. I have written on the piano and even the banjo – sometimes you need another voice to put your thoughts across – but it's always been the guitar. I have a guitar on my sofa at all times, and I'm watching the news or whatever and playing, and sometimes these happy accidents occur where I find a chord or a sequence of notes. It is an adventure, if you're an ear musician like me, that these accidents happen and lead to songs.
So that is the actual sofa of Sofa Noodling? (Sofa Noodling is Ralph's latest album.)
It is! And when we recorded the album we even wheeled the sofa into the studio.
You have occasionally played in bands, but you always seemed more at home in kitchens and on sofas…
Well, I certainly play in both the kitchen and on the sofa… We have quite a big kitchen and there's a nice echo in there that makes it sound good. But when I'm in a hotel room, the first thing I do is throw the guitar on the bed, put the bag down then sit on the bed and play guitar. When I was a kid I used to sit with my ear pressed against the side of the guitar, just listening to the sounds, and I was transported. And I still am!
Have you played Peterborough before?
I used to play at Peterborough Folk Club quite a lot, and I've played at the Key Theatre and various other places. And out of the blue, just about three days ago, I had a letter from a couple called Steve and Clare, who I remembered from 1969-70 when they used to be helping to run Peterborough Folk Club, and I thought: 'Oh, they want to get in touch – they must be coming to the gig…' But they'd been living in Australia since 1982. It was pure coincidence that they'd got in touch just when I was about to play in Peterborough again! I remember that enthusiasm for the music and those days with great fondness. It was really special, and they were really special people who ran those places, so it'll be fun to come back.
Ralph McTell: 'Nearly all my heroes were black, American, usually blind and most of them dead…' 1 2
Leave a Reply