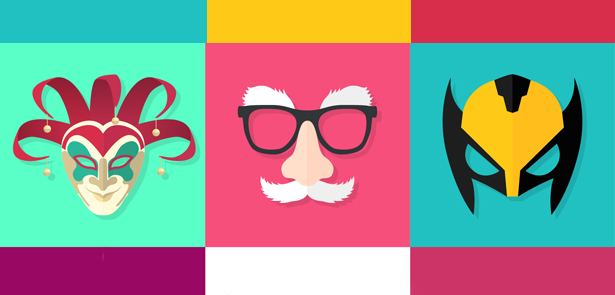 New director Dave Slinger is taking forward Mask Theatre's next production, Jerusalem, to be performed over four nights at the Key Theatre Studio on 9-12 November 2016. Tickets are available at £10 from the Key Theatre Box Office and we expect plenty of demand for this iconic 21st century play.
The story
Johnny Rooster Byron is a gypsy who has set his caravan in Rooster's Wood for the last 27 years. Over the years he has collected many waifs and strays from the local area, most move on, settle down, grow up, but Rooster stays put – some nomad. Now Johnny Byron's time is up: the local authority has finally served him with an eviction notice and this time it looks like it will be enforced. Not only this, but a young girl has gone missing and her volatile father suspects Johnny of knowing her whereabouts. Is this the end for Rooster?
Fresh talent
Jerusalem touches a nerve on so many levels and audiences will not leave the theatre in quite the same frame of mind as when they entered it. The part of Johnny Rooster Byron was immortalised by Mark Rylance in the West End and Broadway productions of the play with Ginger, his faithful sidekick of many years, played by Mackenzie Crook. Our production aims at finding new insights into these characters, shedding more light for those who might have seen the West End show and introducing new theatre-goers to the play to a fabulous tale that invites audiences to question exactly where we stand in this green and pleasant land. A strong cast is led by Jonni Hilton (previously Caliban, The Tempest; Don Pedro, Much Ado about Nothing), who will play Rooster, while Alex Tyler (Chief Bromden, One Flew Over the Cuckoo's Nest) takes on Ginger. They will be backed up by other familiar Mask actors as well as a fair few performers new to the Mask. We have plenty of work to do over the next few months but we're certain that Jerusalem will show Peterborough just what a large pool of talent we have here. We look forward to seeing you there.
The Pillowman
Our spring production, The Pillowman, will be auditioning soon. Featuring a smaller cast of four main actors plus some minor characters, the play is written with all-male leads but director Helen McCay intends to cast genderneutral, so come along and have a go. In an interrogation room in an unnamed totalitarian dictatorship, Katurian Katurian, a writer, is being interrogated by two detectives. Next door, Katurian's mentally disabled brother Michal waits. The detectives want to know why Katurian's stories feature gruesome plots about child murder and torture, and in particular, why they seem to mirror a string of recent child murders in the area. This brutal, dark comedy from Martin McDonagh, the master of the horror-comedy, poses unanswerable questions: can stories hold the power to cause atrocities? Where is the line between truth and fairy tale? Is a life of horror worth living at all? Drawing on inspirations as diverse as Grimm's Fairy Tales, Kafka, Artaud, The Pillowman is an absolutely unforgettable experience, from one of Ireland's most treasured writers.
Jerusalem
9-12 November
Key Theatre Studio
Tickets are £10 from the Key Theatre Box Office.
www.vivacity-peterborough.com
www.masktheatre.co.uk
Image: www.freepik.com/free-vector/carnival-masks-pack
Leave a Reply