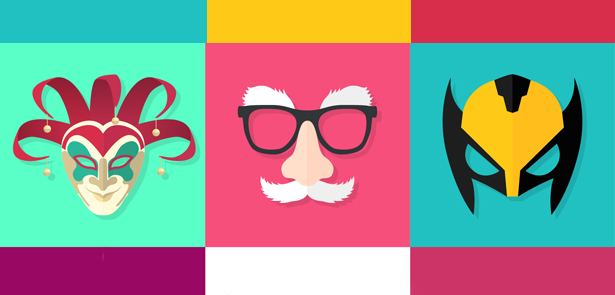 As the winter evenings draw in Peterborough Mask Theatre reflect on a successful year – and look forward to the year ahead
It's been a rich and eventful year for Mask. Our spring production saw new director Di Fox bring Shaw's Pygmalion to life at the Key Theatre Studio, and her unique interpretation of Pygmalion envisaged in World War II Britain (instead of its traditional late nineteenth century setting) was praised by Sandra Samwell in her NODA review of the production. Mask has long been recognised for its accessible productions of Shakespeare, which we perform annually in Central Park, and this year was no exception, with Helen McCay directing Much Ado about Nothing. She also gave an interpretation on the usual Tuscan setting, reimagining the scene as a modern London night-club, 'Leonardo's Speakeasy', complete with dancing-girls.
Mask were delighted to be asked to put forward an idea for Peterborough Fun Palace, which took place this October at Central Library. We proposed some storytelling, and portrayed some of the Grimm Tales to a younger, but enthusiastic, audience in the John Clare Theatre. We are fresh from our winter production of Jez Butterworth's Jerusalem. This lively, modern piece was directed by Dave Slinger, and saw us successfully getting a full-sized caravan into the Key Studio! It's a black comedy, reminding us of the more colourful characters (and language!) in our country.
We were deeply saddened to learn of the rapid illness and death of our NODA reviewer in September. Sandra Samwell had a wonderful and deep understanding of theatre. Her reviews were fair and balanced, and she always gave us additional information on how she thought we could best strengthen our productions. Our deep condolences to her family and friends. She will be greatly missed.
Looking ahead, we welcome back Helen McCay to direct our spring production, Pillowman, which is set in an unnamed totalitarian dictatorship. In an interrogation room, Katurian Katurian, a writer, is being interrogated by two detectives. Next door, Katurian's mentally disabled brother Michal waits. The detectives want to know why Katurian's stories feature gruesome plots about child murder and torture, and in particular, why they seem to mirror a string of recent child murders in the area. This brutal dark comedy from Martin McDonagh, the master of the horror-comedy, poses unanswerable questions: can stories hold the power to cause atrocities? Where is the line between truth and fairy tale? Is a life of horror worth living at all? Drawing on inspiration as diverse as Grimm's Fairy Tales, Kafka, and Antonin Artaud, The Pillowman is a dark, twisty, and utterly unforgettable masterpiece from one of Ireland's most treasured writers. Catch this thought-provoking piece at the Key Studio from 28 March to 1 April 2017.
We're looking at squeezing in an extra production in spring, as we have a keen new director, Matt Clift who has picked a similarly dark theme in The Blackbird, by David Harrower (subject to availability). All I can say is, we live in dark times. Our choice of plays simply reflects this. As Mask appear to be set on a reasonably sinister path for 2017, we move into our summer Shakespeare production of Macbeth, directed by Emma Goldberg; look out for audition dates early in the New Year.
This will be excellent revision because in September we will take David Grieg's Dunsinane to the stage, a sequel to the Scottish play, written in 2010. Be sure to catch them both! Next year is an exciting year for Mask because it is our 70th Anniversary. Notwithstanding the dark material we will showcase on stage, we are looking forward, jubilantly, to celebrating our birthday in a variety of ways! Look out for events and information coming soon.
Mask 2017 Productions Spring: The Pillowman by Martin McDonagh Blackbird by David Harrower Summer: Macbeth by William Shakespeare Autumn: Dunsinane by David Grieg
www.freepik.com/free-vector/carnival-masks-pack
Leave a Reply