The Sixteen Presents Hubert Parry's Songs of Farewell on its annual Choral Pilgrimage: An Old Belief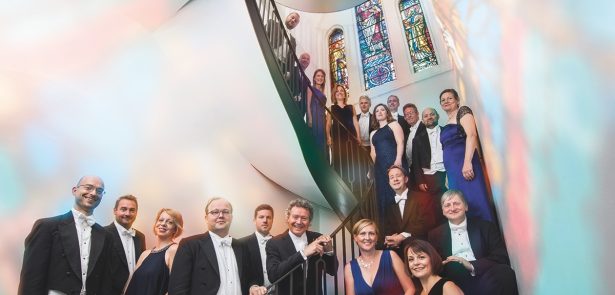 The Sixteen and Founder & Conductor Harry Christophers CBE are delighted to be welcoming back audiences to Peterborough Cathedral on 22 October 2022 as part of their annual Choral Pilgrimage tour.
This much-loved tour has been a staple of The Sixteen's programming for many years, travelling to the UK's cathedrals and abbeys, discovering their beautiful architecture and acoustics, and building relationships with the community, many of whom return year after year.
This year's tour, An Old Belief, focuses on Hubert Parry's Songs of Farewell. Deeply affected by the First World War, Parry sought poetry that would reflect not only peace and unity and the search for a better world, but also an escape from the horrors of war. The poems Parry chose to set range from metaphysical poetry by John Donne and Henry Vaughan to the aching beauty of Thomas Campion's verse.
For this Choral Pilgrimage, The Sixteen are delighted to present a new work by Cecilia McDowall – An Unexpected Shore – which will be programmed alongside three short pieces by Campion and a selection of medieval carols.
Conductor Harry Christophers said 'Hubert Parry's Songs of Farewell must surely rank among some of the finest choral works ever written and I have always wanted to programme them, but
I needed to find a way not to dilute either their superb musical expression or the intensity of the poetry Parry sets to music. Three short works by the poet and lutenist Thomas Campion, coupled with medieval carols which explore patriotic ceremony, provide me with a sufficient variety of sound worlds to serve as an amuse-bouche for the rich sonority of Parry's songs.
'I would like to thank Cecilia McDowall profusely for allowing us to perform An Unexpected Shore – the first movement of Good news from New England– which is a new work she has written honouring the eventful lives of the Pilgrim Fathers who, in 1620, sailed on the Mayflower to set up home in the New World. Along with the medieval carol Deo gracias, Anglia and Parry's Songs of Farewell, the mood set is one of hope, unity and national joy.'
The Sixteen also invites those who enjoy choral music, of all ages and backgrounds, to join in through our Peterborough Choral Workshop, giving keen leisure-time singers an opportunity to explore a selection of music inspired by its Choral Pilgrimage programme. The workshops include advice on vocal health and technique, as well as performance interpretation and historical context led by singers from The Sixteen.
Leave a Reply