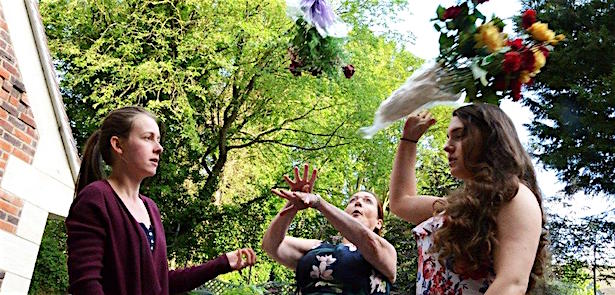 Stamford Shoestring Theatre's September production will be a world premiere of Ladybird Ladybird by local author and playwright Hilary Spiers.
In addition to being a production of a brand new work, never previously performed, the three actresses in the cast will all be making their debut appearances with the company. The excitement of working on a play never previously performed is a very special experience and the company's aim is to share that excitement and laughter with our audiences.
The play, which is set in an unspecified location in Lincolnshire, is a wry and fast-moving comedy exploring the ties that bind families together – and how easily they start to fray. Muriel is a recently bereaved mother of two disparate daughters, whose partners look extraordinarily similar and are totally different in every other respect.
As the family get together to celebrate the younger daughter's return from working abroad old wounds are opened up and current grievances exposed. While each member of the family attempts to find the best method of sharing how they will move their life forward; with some hilarious results.
Ladybird Ladybird  runs 10th-14th September at Stamford Arts Centre. Tickets available from their Box Office
Leave a Reply