Key Theatre Comedy Festival: James Acaster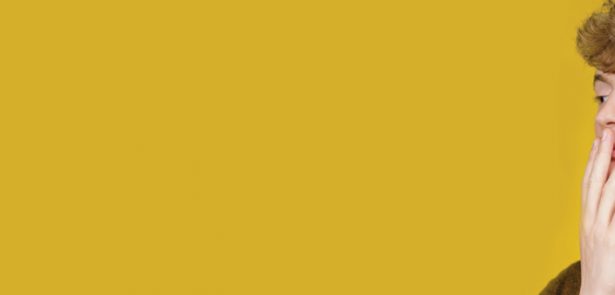 James Acaster has established himself as one of the most distinctive young comedians of his generation, with a plethora of awards and nominations to his credit and appearances on Have I Got News For You, Mock The Week, 8 Out Of 10 Cats, Never Mind The Buzzcocks and Russell Howard's Good News. His nationwide tour hits the Key Theatre on 9 March for not one but THREE different shows from past years, performed over three nights – what he refers to as his 'Trelogy'...
What exactly – or even approximately – is a 'Trelogy'?
A Trelogy is three shows that all begin with Re… Reset, Recognise and Represent.
Three shows over three nights – does that present new possibilities, a bit like a TV mini series?
I'm going to film them all but I don't think TV would want them. They'll be available eventually on DVD or something maybe. Or maybe not. Who knows!
Is there a segment at the end of the first two headed NEXT TIME, with a trailer for the following night?
You make it and I'll show it.
How did you first come to do stand-up?
I was bored and just wanted to see if I could do it. It turned out I couldn't. So I kept doing it until I could.
Who really inspired you (or continues to inspire you) and why?
As a comedian, Josie Long because she is constantly looking to invent and improve and evolve her own distinctive voice. That's the only time when a comedian is exciting or inspiring.
What are your best and worst stand-up experiences so far?
A man once jumped on stage and started masturbating. That is my answer to both.
Your home town, Kettering, is a mere 30 miles from Peterborough. Do you have any Peterborough connections and/or experiences/ traumas that you would like to share?
The bus to Northampton from Kettering would stop in Peterborough. I'm afraid that is the extent of my Peterborough experience/trauma so far.
Would you consider sponsorship from Weetabix, or might that cramp your style?
It would cramp Weetabix's style.
You were Chortle Winner Best Breakthrough & Best Show 2015. Was that nice?
Yes!
Do you enjoy doing telly, and is it a very different experience from your stand-up?
Yes to both. It's very nice to have a job where I get to do a whole bunch of different things. Standup will always be my favourite but it's great to stretch other muscles from time to time. On TV you get to work with a lot of other comics whereas live stuff is usually just you on your own. Plus it's OK if you eff and jeff live.
What's the next big thing for you – and your ambition for the future?
This is going to be very boring but I just want to keep doing stand-up and focus on getting better all the time. Everything else is a huge bonus.
I like your jumpers. Where do you get them? Have you been approached by any leading designers?
I get them from various outlets, no one had contacted me as we go to print but hopefully this article will draw attention to my jumpers and my openness to wearing free designer jumpers
In March, Vivacity's annual Key Theatre Comedy Festival (9-12 March) returns to play host to some of the best names in comedy | ● James Acaster Fri 9-Sun 11 March ● The Noise Next Door Fri 10 March ● Gary Delaney Sat 11 March ● Jamali Maddix Sat 11 March ● Rob Beckett Sun 12 March ● Nish Kumar Sun 12 March
For the latest updates and to book tickets, visit www.vivacitypeterborough. com or call Key Theatre Box Office on 01733 207239.
Other comedy coming up at the Key… ● Miles Jupp Friday, January 27 ● The Boy with Tape on His Face Sunday, January 29 ● Comedy Club – Adam Kay Friday, February 3 ● Andy Zaltzman Saturday, February 11 ● Comedy Club – Angela Barnes Friday, May 5
Leave a Reply