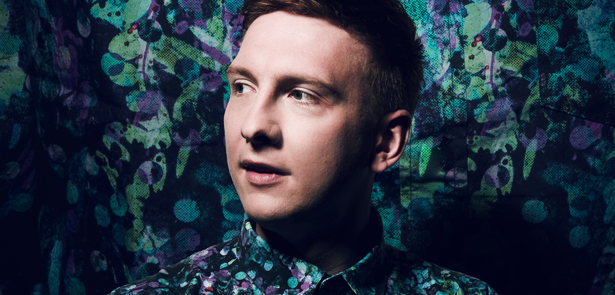 As Vivacity's Key Theatre Comedy Festival returns for its 6th year, we hear from some of the comedy stars of stage and screen appearing in 2018...
Joe Lycett
Joe Lycett's comedy career started off at Manchester University (he won the Chortle Student Award in 2009) before taking several acclaimed shows to the Edinburgh Fringe and playing support to Sarah Millican and Jack Whitehall. TV work has included hosting duties for Live at the Apollo and Sunday Brunch, and appearances on Taskmaster and 8 Out of 10 Cats Does Countdown.
You're playing a few bigger venues this tour. Are they very different?
I certainly have some big nights planned on this tour. I said to Sarah Millican that I felt I had to write a show that was big enough for those venues and, in her infinite wisdom, she said 'no, the show should be good enough for 100 people'. So, it's intimidating in terms of the scale of it and the sense that there'll be a lot of eyes on me, but I always try and do the best possible show I can. There's no point otherwise.
The beauty of stand-up is that generally it does scale up and it's about your ability to connect with an audience. I think arenas might be too big for the type of shows I want to do, but the theatres are great. I'll be using PowerPoint again which gives the crowd something to focus on and that can scale up as big as you like.
You seem to favour pun-based show titles: Some Lycett Hot, If Joe Lycett Then You Should Have Put A Ring On It, That's The Way, A-Ha A-Ha, Joe Lycett and this year I'm About To Lose Control And I Think Joe Lycett…
You can't go too far wrong with the Pointer Sisters. James Acaster suggested that I went the whole hog and went for I'm So Joe Lycett, And I Just Joe Lycett, I'm About To Lose Control And I Think Joe Lycett. There was another long one that was a strong contender but then I listened to the Pointer Sisters song and thought 'can I walk on feeling confident to this music?' And yes I probably can, so let's name the whole tour after that. Any time I meet a musician I request that they write a song with 'I Like It' in the title. The thing I love about all this is that there are now proper discussions about it. I'll be sitting down with my agent, who also represents Frankie Boyle and Jimmy Carr, and the main question is: 'which Lycett-based pun shall we go for this time?'
Does this tour have a theme?
I'm not that sort of writer where I can restrict myself to a theme just in case nothing good comes of it. I prefer to get annoyed about stuff and then maybe you can spot loose themes that you can tie together. This one won't necessarily be about losing control. Or if it is, it'll be by pure chance. You should trust that if you find something funny then other people will. The whole thing about building up an audience is about taking people with you who will be on the same page, but some things that I think are hilarious might die a death so you then try to reconstruct it. There's one routine in the new show that I really care about and really want to work, but it's not quite there yet in terms of working for an audience, but I believe in that routine so I will work on it to make it work. And there are others that I like but don't quite believe in enough to fight for. You have to pick your battles in writing stand-up comedy: do you want to make that point or not? And if you do then you always find a way of doing it.
I'm About To Lose Control And I Think Joe Lycett
Thursday 8 & Friday 9 March at 8pm
---
Daliso Chaponda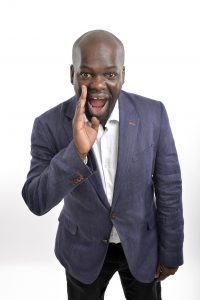 In 2015 an unknown comedian named Daliso Chaponda performed to a small crowd at one of Vivacity's Key Theatre's comedy nights. Now, he's back – but under very different circumstances, having wowed judges on Britain's Got Talent and making his way through to the final…
What was it like stepping out on that Britain's Got Talent stage for the first time?
The first time I was just having fun. I was not stressed at all because the way I saw it, I had nothing to lose. If it went badly, I had a funny story. 'Did you see how terrible I was on Britain's Got Talent?' That's why I was smiling so much. I was just delighted that I was part of this thing that I've watched. And then the second round there was actual pressure on, because now I was like, oh I can actually do well… I made the mistake of reading the papers which were saying this Malawian man was odds-on favourite. So my final performance, my head was full of that stuff! I think this is the interesting thing about competitions – in the first round it's like a talent competition, in the final round it becomes about dealing with stress.
A lot of your humour seems to come out of looking the UK from an African perspective – like the joke in Britain's Got Talent about the financial crisis: 'You call this a crisis? Where is UNICEF? Where is Bono..?'
That was one of the earliest jokes I wrote when I got to the UK. I came just after the crash and people were talking about it all the time. The premise was just my true opinion; I did not understand why people were finding this bad because everywhere I spoke, people were more privileged than most people in Malawi. I added punchlines: Save the UK benefit concerts, throwing fish and chips out the window of planes…
Also you had great feedback from the panel, with Amanda Holden literally throwing her arms in the air when she liked the jokes!
Oh that was wonderful! The number one thing I enjoy about being a comedian is watching how people react to the jokes. And that's also why I got drawn to it. When you write a play or a short story, the most you find out is that a month later someone emails you with, 'Oh I liked it…' With comedy you see every moment.
Daliso Chaponda – What the African Said…
Saturday 10 March at 8pm
---
Shappi Khorsandi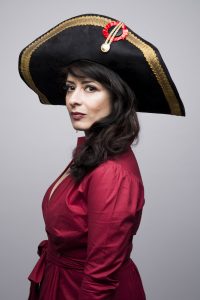 In 2016 Iranian-born Shappi Khorsandi marked the 40th anniversary of her arrival in Britain. Now, she's back at Vivacity's Key Theatre with a brand new show, in which she muses on a great British icon and celebrates one of England's unsung heroines, Emma Hamilton – AKA 'Nelson's mistress'.
Satire is your natural mode and seems to run in the family – your father was a very well-known satirist in Iran – but the words 'Iranian' and 'satirist' are not ones we often seen side by side…
That wouldn't seem strange to an Iranian. In our culture, satire is a very respected medium. I guess you can relate it to the 1800s in England – how powerful cartoonists were, and how public figures were absolutely destroyed by satire. In countries like Iran, the first thing politicians attack is the communicators – the artists, the writers, the satirists. It was interesting with Trump and the Hamilton show, and the attack on Meryl Streep, putting down people who are artists and saying their opinions don't matter. It's a very calculated move, because throughout history it's the artists who have a lot to say about the world order, and satire is genuinely dangerous to those in power. It pricks pomposity and it pricks dictators. And that's what my dad did!
You left Iran when you were just three years old. What were the circumstances of that move?
We left Iran in 1976 for my dad to come to England and work in the London offices an Iranian newspaper, The National Daily. It was this big adventure, and then the revolution happened in '79. My dad went back and his offices were mobbed, and there were crowds in the street chanting 'Death to Khorsandi' because he had been writing articles opposing the Ayatollah. That afternoon he had to go straight back to the airport and get out, and after that was on a hit list. In '84 Scotland Yard uncovered a plot to assassinate my dad in London, so it was all very dramatic.
Do your shows get very political?
For standup I just try and make it as funny and ridiculous as possible, because right now I just want people to have a good time. Of course I think about this stuff – and I do things in my way. I went on a protest in London without realising quite how massive it was. I went to that protest straight after filming something for TV, where they'd provided me with a chauffeur-driven car, so I redirected them to Downing Street where Owen Jones had invited me to give a speech. And the driver didn't drop me off – he went straight through the main throng, so I roll up in this limo with blacked out windows, have the door opened by a uniformed driver and stagger out with a huge, expensive bouquet of flowers that I'd been given at the end of filming. A woman of the people! The ridiculousness of that is what I poke fun at. More than anything, in my shows, it's me that is the ridiculous one…
Shappi Khorsandi: Mistress and Misfit
Sunday 11 March at 8pm
---
ALSO APPEARING at this year's Key Comedy Festival
Bobby Mair: Loudly Insecure
Thursday 8 March at 7.45pm
Over the past couple of years, Bobby has become an instantly recognisable face on British television and the UK comedy circuit. This year, he returns with his latest show, Loudly Insecure. Bobby has supported the likes of Bill Burr and Doug Stanhope on tour and also took time out to professionally troll both Julian Assange and Katie Hopkins garnering international press pick up.
Ellie Taylor: This Guy
Friday 9 March at 7.45pm
Following a sell-out Edinburgh Festival season and autumn tour, the star of BBC's Live at the Apollo, Mock the Week and The John Bishop Show, Channel 4's 8 Out of 10 Cats, and BBC Radio 4's The Now Show adds additional spring dates for this unmissable new stand-up show discussing whether or not she should breed.
Stephen Bailey: Can't Think Straight
Saturday 10 March at 7.45pm
Meet your new potty-mouthed best friend, who supported Katherine Ryan and Jenny Éclair on their recent sell-out UK tours. Stephen Bailey's friendly, open brand of gossipy humour has made him one of the most enjoyable acts on the UK comedy circuit today. He is 'annoyingly sharp' (The New Current) and in 2015, his show was nominated for the Amused Moose Comedy Award (Best Show).
Rob Kemp: The Elvis Dead
Sunday 11 March at 7.30pm
Every now and then an idea strikes that seems extremely absurd and yet at the same time bizarrely fitting. A tribute concert to the sequel to the ultimate in gruelling terror and the King of Rock'n'Roll is such an idea. Rev up the Delta and come on a trip to a cabin in the Tennessee backwoods via Graceland, to witness cult classic horror movie Evil Dead 2 reinterpreted through the songs of Elvis Presley in this multi-award-winning Edinburgh Fringe cult hit.
To find out more, visit vivacity.org
Leave a Reply