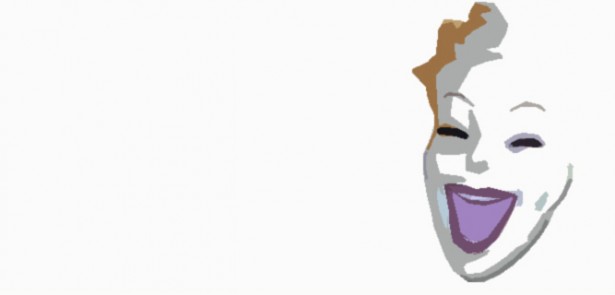 The Key Theatre is set to provide yet another generous serving of top comedy entertainment in March, with this year's Comedy Festival line-up…
Mark Thomas 
9 March, 8pm
Key Theatre Main House 
Comedian, broadcaster, tireless campaigner and professional boat-rocker, Mark Thomas describes himself as being 'in a genre of one' – and he's a bit of a naughty boy…
 "I've always believed that you should do the thing you want to do until someone tells you that you shouldn't."  
Darren Walsh
11 March, 7.15pm
Key Theatre Studio
Read the full interview here!
Rob Delaney
11 March, 8pm
Key Theatre Main House
Born in Boston, Massachusetts but resident in London, comedian, actor and writer Rob Delaney shot to fame via Twitter demi-god, winning himself over a million followers, and becoming the first comedian to win the 'Funniest Person on Twitter Award' at The Comedy Awards in 2012. He co-wrote and co-starred in Catastrophe, a six-part comedy series for Channel 4, and has appeared on a range of UK shows since his move here in 2014, including Have I Got News for You and 8 Out of 10 Cats Does Countdown.
Gein's Family Giftshop
11 March, 9pm
Key Theatre Main Studio
Following total sell-out seasons at the Edinburgh Festival Fringe (2014 and 2015) and acclaimed seasons at London's iconic Soho Theatre, the award-winning Gein's Family Giftshop are hitting the road in 2016 for their debut UK tour. They're coming to a town near you…don't be scared.
"Harder and tighter than James Brown, with the kind of sensibility that would unsettle even the darkest League of Gentlemen fan." – Sunday Times
Mark Steel
12 March, 8pm
Key Theatre Main House
Comedian, author and BAFTA-nominated broadcaster returns to celebrate more of Britain's quirks.
"Peterborough… Where is it really? No one could say it's East Anglia, but equally it's not Midlands, it's not North and it's not South. Maybe it's just a brilliant place to be because you can get somewhere else from here? I know it's got a ring road – but is there anything inside the ring road?"
Alun Cochrane
12 March, 8.30pm
Key Theatre Studio
A 'no-nonsense comedian who specialises in funny nonsense' – as seen on Frank Skinner's Absolute Radio Show and, slightly more clearly, on Michael McIntyre's Comedy Roadshow, Eight out of Ten Cats, Mock The Week, Soccer A.M and Live At The Comedy Store.
 "The first time I met my wife, I knew she was a keeper. She was wearing massive gloves."
James Acaster
13 March, 8pm
Key Theatre Main House
James Acaster has established himself as one of the most distinctive and brilliant young comedians of his generation, with a plethora of awards and nominations. As well as his glowing stand-up career, he has made several television appearances with the likes of Have I Got News For You, Mock The Week, 8 Out Of 10 Cats, Nevermind The Buzzcocks and Russell Howard's Good News.
"Earlier this year I saw The Theory of Everything – loved it. Should've been called Look Who's Hawking, that's my only criticism."  
Dillie Keane
10 March 7.30pm
Key Theatre Main House
Louise M. 'Dillie' Keane is an Olivier Award-nominated actress, singer, songwriter and comedian, best known as one third of the comedy cabaret trio Fascinating Aïda since its inception in 1983. Her most recent one woman show, Back With You toured the UK, played Pizza on the Park and the Edinburgh Festival, a West End season at the Arts Theatre and also played at Berlin's premier cabaret venue, the Bar Jeder Vernunft.
Leave a Reply