Keeping it local with Lamphouse Theatre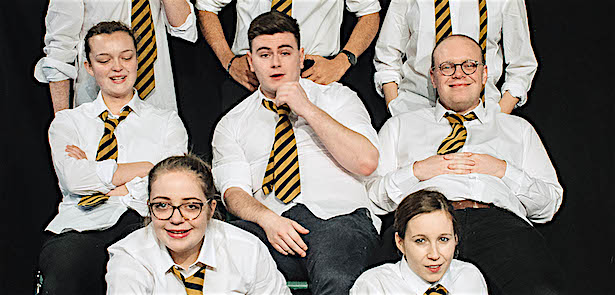 The idea of being an actor isn't for everyone, but for Peterborough born Tom Fox it was the ultimate dream. The roar of the crowd and the smell of the greasepaint propelled him into the world of drama school auditions at just 17 years old. Several years later, in 2013, Lamphouse Theatre was born, with Tom as artistic director and Becky Owen-Fisher as producer.
This May, Lamphouse is bringing Alan Bennett's wildly popular dark comedy The History Boys to the main stage of the Key Theatre, presented by Lamphouse Local, a new project which brings together local young performers and a professional creative team to produce a show.
Tom explains why this project is so close to his heart: 'Lamphouse Local is a project I've been really keen to create for a long time. I have spent several years directing shows in London, Edinburgh, Norwich and elsewhere, and coming back to Peterborough I realised there was very little opportunity for hopeful young actors to find professional experience within the city. Lamphouse Local will offer eight young people, and four adult community actors a really valuable insight into what it's like to work in the theatre industry. They'll be rehearsing alongside a professional director, producer, designer and stage manager, and performing on the city's most prodigious stage. It's going to be a really exciting few months!'
The upcoming production of The History Boys also has a gender blind cast. 'The challenge', says producer Becky, 'is that the gender of the characters isn't changing, so the girls will have to act as boys, and the ladies as men. We've always been very keen on creating unexpected theatre! Our audiences are also used to our plays containing lots of music and physical comedy, and they won't be disappointed with this offering!'
The History Boys
The Key Theatre
22-25 May, 7:30pm (plus 2:30pm Sat matinee)
vivacity.org
You can also take advantage of a ticket offer in conjunction with Peterborough Mask Theatre's production of The Lady in the Van (17-20 April, Key Studio). Purchase a ticket for The Lady in the Van and claim £2 off your full price ticket for The History Boys (offer only available at the box office or by telephone).
Leave a Reply