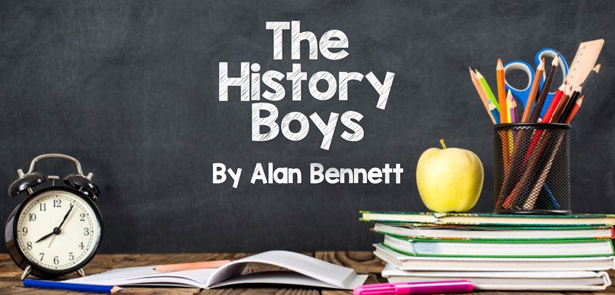 Lamphouse Theatre is looking for local actors for their next play, The History Boys by Alan Bennett. Join Lamphouse Theatre in their new project, Lamphouse Local, for the chance to star on the city's most prodigious stage!
Local theatre company Lamphouse Theatre is launching a brand new project for 2019 and it's all about local talent. Lamphouse Local is a fresh and exciting scheme which will give people in Peterborough the chance to star in a well-known play on the city's Key Theatre stage.
Lamphouse is launching the scheme with Alan Bennett's famous and much loved play, The History Boys. The play will be created by a team of professional theatre makers but the whole cast will be made up of actors from the community.
Tom Fox, director of Lamphouse Theatre says:
"Lamphouse Local is a great opportunity for any budding actors in the city that would like to experience working with a professional theatre company. The History Boys will be directed, produced, stage managed and designed by a professional team. For this play we are particularly looking for young people to play the parts of the boys from Cutlers' Grammar School. We will be casting gender blind, so male roles can be played by girls too."
The History Boys will be performed in May 2019 on the main stage at the Key Theatre. Auditions are open to male and female performers over 16 and Lamphouse are primarily looking for anyone with a playing age of 16-23. There are several parts for adults as well.
Set in the 1980s, Alan Bennett's wildly popular dark comedy, The History Boys, tells the story of eight students as they finish sixth form and face the adult world. Returning to school for one more term after their top A level grades, the group learns about life, love and literature from their unusual English teacher, in preparation for university entrance exams.
How does one teach history, in fact what even is history? Staff rivalries, obsessions with Oxbridge, adolescent emotions, and a very young new supply teacher provoke a riot in an otherwise uniform Comprehensive.
To sign up for a casting workshop, go to lamphousetheatre.co.uk/lamphouse-local
Lamphouse Theatre is a Peterborough based theatre company committed to making work for Peterborough. We tell epic stories in intimate settings, packed with live music, comedy and spontaneity.
Leave a Reply