Jethro – the Count of Cornwall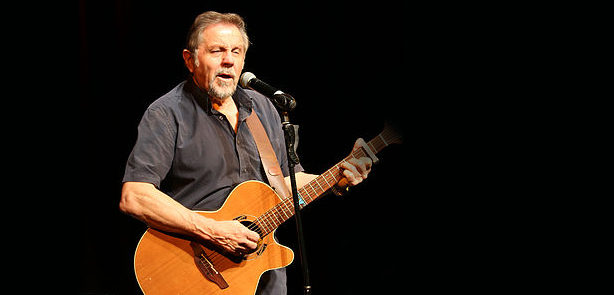 Armed with nothing more than a microphone and delivered to you in a warm Cornish accent, Jethro has the rare ability to paint hilarious pictures in the mind of his audience
Following 60 sold out shows last year, 'The Count of Cornwall' is back again at The Cresset with his unique style of comedy. Jethro is the stage name of Cornish standup comedian Geoffrey Rowe, a native of St Buryan in west Cornwall.
After leaving school, Jethro was apprenticed as a carpenter and then worked as a timber man in a tin mine (what else?). Fortunately for us, he also joined the St. Just and District Operatic Society and, in addition to his bass voice, found he had a talent for making an audience laugh. Soon he was building a reputation around the pubs of Cornwall, and made his TV debut as co-host on the Westward Television programme Treasure Hunt playing (of course) a pirate.
Appearances alongside Des O'Connor and Jim Davidson – and before HM the Queen at the Royal Variety Show – soon followed, and the rest, as they say, is history. The Cornish tin industry never recovered, but its loss was our gain.
Jethro has now sold over 4 million DVDs – some possibly to people mistakenly believing he was a prog rock band. So, get ready for a memorable evening of hysterical nonsense and irreverent twaddle as we take a peek into the circus lurking deep within the mind of probably the greatest comic storyteller ever to grace the stage!
The Cresset, 16 Jan 7.30pm  
www.jethrothecomedian.co.uk
Leave a Reply