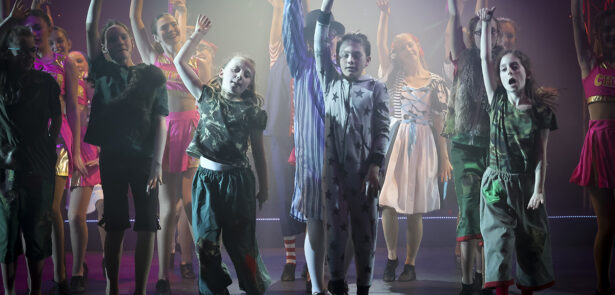 The Cresset celebrates its 45th birthday this year, and the team at the Bretton venue are feeling very positive about the future. We caught up with Performing Arts Development Officer Monique Benoiton-Smith to find out more.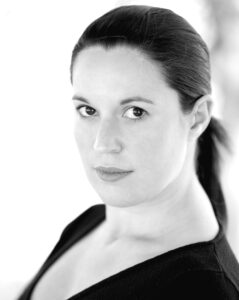 Monique, how did you get involved with The Cresset?
I've been a performer since I started tap classes at the age of five! I trained as an ice skater and went on to represent Great Britain. After that, I did what I thought was the responsible thing and got a corporate job. But that just wasn't me and I soon decided that I wanted to make my passion my work, so I retrained as an actor. I worked on stage and screen until family life brought me back to Peterborough. I've been working and performing in the city in various roles ever since.
Through my work running a local production company, Emcee Productions, I knew The Cresset, as we'd used the venue to stage our shows; I was also working with a local youth performing arts group who were holding classes there. So, when I was approached to see if I'd be interested in supporting The Cresset's programme of work, I thought it was an exciting opportunity as I could see there was so much potential.
What is it about the arts that is so important for young people?
For me, it's about scratching that creative itch. So many young people have a creative spark within them that just needs igniting – and a safe environment to light that fire. Socially and emotionally, getting involved in performing arts has huge benefits: developing social skills, growing confidence, improving mental health, communication skills… there's so many benefits.
It's a real educational opportunity too. Through the arts you can explore wider issues, from historical events and individual stories to cultural diversity and global issues like climate change. And you can approach them in a way that is engaging and a break from traditional classroom learning.
And of course, through participating in the arts, young people have fun and make friends which is priceless.
Your role focuses on performing arts. What kind of projects are we talking about?
Historically, we've been able to offer lots of opportunities for local primary schools through the dance showcase which we stage twice a year; we also work with our pantomime producers to find talented youngsters who'll support the professional cast in the annual show. In addition, we hold an annual festival for dance schools to showcase their work, and over the years we've offered many classes and workshops.
Currently we're in the process of developing CATS (The Cresset Arts & Theatre School) which will umbrella all of our work, including Summer School, classes delivered by our team and other organisations, and some new and exciting projects. The Young Actors Company already hold classes at The Cresset, and we're adding some of our own starting this April!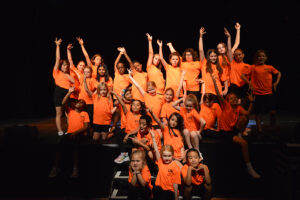 You've just developed a new strategy for this work. What can you tell us about it?
The key thing is that we want to do more; we're really working to develop The Cresset as a hub for young people who want to get involved in the arts. Whether it's through learning, performing, or as an audience, we want to see more young people coming through the doors.
We're also keen to expand that understanding of what performing arts is. Not everyone wants to be on the stage, but there is so much value in learning about direction, choreography, wardrobe, lighting, stage management etc. We'd really like to be able to offer more opportunities for people to learn more about the wider industry. To open that door for young people who've always thought it's not for them because they might not be confident enough, or it just hasn't occurred to them. We're really keen to break down the barriers and make arts accessible to everyone, irrespective of gender, disability, religion, cultural background or economic status.
Anything exciting coming up we should know about?
Funny you should ask! We've just announced open auditions for a production that I'm really excited about. Myself and Director Stuart Morrison, who I've worked with on The Cresset's pantomime, are teaming up to stage Nativity the Musical this November. I'm a big fan of the film Nativity starring Martin Freeman, so when it came up as an option to produce, I was delighted!
With only three adult roles in the entire cast, we're now looking for 50 young people to fill the remaining roles. In two teams of 25, they'll be playing the primary school class that stages the best Nativity show ever! It's going to be a real thrill to work on, and I'd encourage anyone who fancies giving it a go to come and audition – even if you've never been on stage before we'd love to see you there. What's really brilliant is that it's free; there's no cost to audition or to be in the show!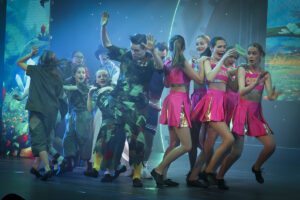 Also, as part of the development of CATS, we're introducing some brand-new musical theatre classes. Open to young people aged 5-16 and starting on 24 April, these classes are a great introduction to performing arts covering all aspects of singing, dancing and theatre. I'm also pleased to be able to offer a limited number of subsidised places for children from low-income families, to make it that bit easier. I'm so proud of this as it really helps us to make it accessible for all. We can't wait to get started!
Of course, the other thing I'm working on at the moment is Summer School. We've got a really exciting week planned in August, and as last year sold out we've increased the capacity, but it's still best to book in early! Last year was our first Summer School for a while, and it was such a good week. We had a theme of Jukebox musicals which was great and so much fun. It really allowed the children – even those who'd never done anything like this before – an opportunity to have their moment in the spotlight. Some of the youngsters came to us very shy on Monday morning, and by the end of the week they were impressing us and their families with brilliant performances in the end-of-week show!
Well, it sounds like you've got a busy year! Anything else you'd like to tell us?
Just to say that anyone thinking about getting their young people involved in the arts should definitely give it a go! You never know where it can lead. And if there are any organisations or people out there who have an idea or a project that they think would be a good fit for us, then please do get in touch – we're always on the lookout for new opportunities and collaborations.
AUDITIONS FOR NATIVITY
Audition dates: 29 June and 2 July
Show dates: 1-4 November 2023
CATS MUSICAL THEATRE CLASSES
Starting 24 April 2023
Sign up online.
Free trial class!
SUMMER SCHOOL
7-11 August
Register online.
Limited places available
FOR FURTHER INFO, VISIT: HTTPS://WWW.CRESSET.CO.UK/PERFORMING-ARTS/ OR CALL 01733 265705
Leave a Reply