Home is where the heart is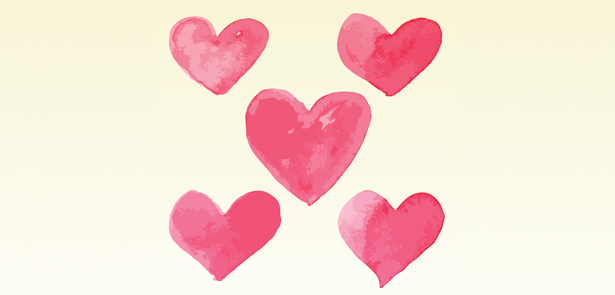 Art in the Heart has moved from Bridge Street to Westgate Arcade – and, says, CEO Dawn Birch-James, it's where the Peterborough gallery belongs. The Moment talked to her about art, community and a place to call home...
How did the move to Westgate come about?
I just contacted them and in short said: 'We are exactly what you want along that arcade'! Queensgate has a vision for Westgate, which is a bespoke, quirky, individual, independent traders' arcade, where people can come and find something different. I felt we were a great fit in terms of them achieving their aims for the arcade. We get on really well with the Queensgate team, too – I definitely see it as a partnership. We are also doing our Live Art Saturday events, workshops and temporary exhibitions next door.
Why did you think Art in the Heart was the perfect fit for Westgate?
We've really honed our brand. We started out offering aspiration on the high street – very much the Mary Portas agenda – then as time went on we evolved into something else; we were grabbing the interest of art collectors, with people coming in saying 'this is seriously good!' I started to look at Art in the Heart in a slightly different way, and realised that what it was really about was the connection between the viewer and the artist's narrative. It was an emotional thing. That's why we have the strapline 'Art in the Heart – this is love'. It's very much about coming into the place and experiencing that connection. That could be connection with somebody's struggle to create something, or the story of how something is made, or where it's made, or a combination. The narrative is always unique. But that's why people come in. They connect, and they want to connect. It's not really like a high street chain store.
How would you describe Art in the Heart now?
I worked out there were three strands to this brand. The first is quality, emerging contemporary artists. In this gallery we have a quality of artist that I would feel very comfortable exhibiting in a good gallery in London. Katie Timoshenko, for example, whose whole heart and soul is in her artwork, or Matthew Booker, whose printmaking is of fantastic quality. The second component that is really powerful is to do with connection to the local community. I was wary about this when I started out, because it can suggest something a bit parochial, but now I'm not so afraid of it! What it's really about is supporting the local art industry. They always have this space, which is dedicated to them. Creating a community, and creating connections that otherwise may not have been created – that's why I keep doing it. Also, we have given work experience to about 70 local people over the years. We have people here who are very experienced in education and training – I was a teacher myself for 21 years, and was also a careers coordinator – so we are able to do that, and we now link with the Skills Service, the Jobcentre and Children's Services, so we try to help people find their way and provide an opportunity for them. The final strand is the part that we have yet to get off the ground, and that is the e-commerce space. This is now all ready to go and the artists are ready with their products, so we just need to make it live, which should happen very soon – before Christmas, I hope.
What do you have coming up between now and then?
Well, there are Live Art Saturdays, which involve an artist demonstrating their work. From the end of September for three weeks we have Ophelia Revisited: Pure Inspiration – 26 artists responding to Sir John Everett Millais' Ophelia, with their own take on it. There are also various workshops coming up – all events are now listed on the Queensgate website: www.queensgate-shopping.co.uk  Art in the Heart 13 Westgate Arcade Queensgate PE1 1PY www.artintheheart.co.uk
Leave a Reply