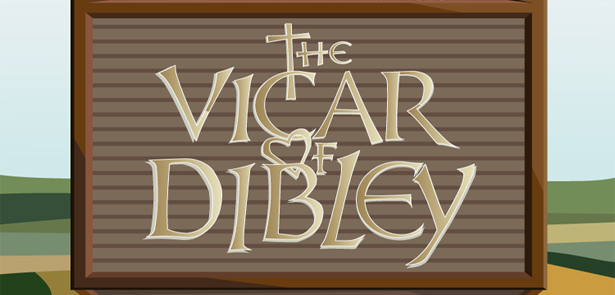 Pull up a pew for a night of divine comedy as Peterborough Operatic and Dramatic Society invite you to join The Vicar of Dibley for a very special show
Over the 13 years it was on our screens, The Vicar of Dibley captured the hearts and funny bones of the nation. And now ten years after it left our tellies, we're delighted to announce it's back, as Peterborough Operatic and Dramatic Society transform the Key Theatre Studio into the Dibley church for a side-splitting stage-play adaptation of the original TV series by Richard Curtis and Paul Mayhew-Archer.
A night of pure indulgence for all Dibley fans – and with lots of laughs for those who've never seen it before – you'll be pleased to hear the stage play packs in all the best moments from across the series. There's lots of farcical parish meetings, ridiculous village politics, lard and fish paste sandwiches from Mrs Cropley, marriage proposals that should and shouldn't happen and even a tellytubby wedding!
And what's more all the characters we love are back together again. There's inappropriate Owen Newitt, dithering 'no, no, no, no' Jim Trott, the pedantically boring Frank Pickle and the culinary challenged Mrs Cropley, headed up by the pompous David Horton, his put-upon son Hugo and completely in her own little world, Alice Tinker.
Then of course there's the fabulous Miss Geraldine Granger herself, who creates quite the stir when she arrives in Dibley to replace the doddering Reverend Pottle, shocking the parish when they realise she's actually a woman! But with her no-nonsense attitude and genuine love of her parishioners (despite their many, many quirks) it soon seems Dibley would not be quite complete without their chocolate-loving, bold-as-brass Vicar.
Director Sarah Shackell, who has been a member of PODS for two years but is making her directorial debut with the society with The Vicar of Dibley said, "The show is so fun and really true to the TV series. It's a real laugh and the characters and cast are fantastic. It's just a great feel-good show that will have everybody belly laughing by the end of it."
So grab your dog collars and save your seat in the Dibley parish meeting by booking your ticket before they all go!
The Vicar of Dibley is at The Key Theatre Studio from September 25-29 at 7.30pm with a Saturday matinee at 2.30pm.
Tickets are £15 and can be purchased directly from the Key Theatre box office, by calling 01733207239 or by visiting vivacity.org/whatson
To keep up to date on all things PODS visit facebook.com/pods1901
Leave a Reply