'Make A Splash' with the YMCA this summer!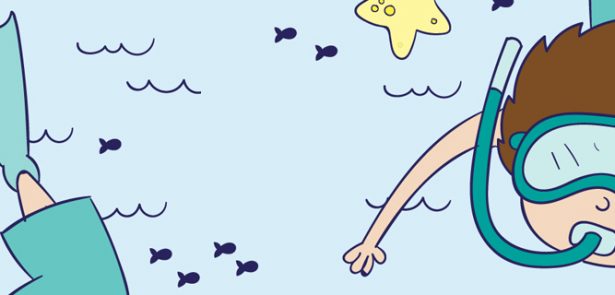 Research from thinkmoney shows that nearly half (47%) of parents can have problems arranging childcare over the summer holidays – equivalent to around 7 million people in the UK
Combined with the increasing temptation to take children on holiday during term time in a bid to save money, the YMCA is today announcing an alternative option for parents with the launch of its new Holiday Club, which it hopes will provide a place for young people to enjoy themselves and build their confidence over the summer holidays.
Taking place at Rutland Water Park this summer from 25 July to 2 September, the Holiday Club is being run in partnership with Anglian Water.
Aimed at working families across the region with children aged 7-14, there will be a wide variety of activities on offer at Rutland Water Park, the perfect location to entertain young people over the summer! From watersports, den-building and mini golf to a cycle safari, climbing and Bugtopia sessions, qualified instructors and leaders will be on hand to provide endless fun for young people in attendance.
Jonathan Martin, CEO of the YMCA Cambridgeshire & Peterborough commented: "At the YMCA, we are committed to supporting and inspiring the young people across our region to create communities where they can truly belong, contribute and thrive. Holiday Clubs are continually growing in popularity, and we hope that our new Holiday Club will introduce children to an exciting adventure this summer and build their confidence and independence as a result. Our programme allows for a wide variety of activities to keep your children entertained this summer, and we hope to welcome a lot of young people to what is our first year putting this sort of initiative on."
Jake Williams, Head of Parks and Conservation at Anglian Water added: "We're delighted to be partnering with the YMCA in this new venture in order to provide a safe, fun place for young people to spend their summer holiday this year. We hope this will be the start of many summers to come, and look forward to welcoming lots of children to our excellent facilities at Rutland Water Park."
Prices start from just £40 per child per day (including lunch), with discounts available for sibling attendance. All surplus profit from the Holiday Club will be used to increase YMCA support work across the region.
Places at the Holiday Club are limited to a maximum of 60 young people per day, and bookings are now being taking on a first come, first served basis. Bookings can be made per individual day, or per week, offering flexibility for families across the region.
Make A Spalsh Holiday Club
Rutland Water Park
25 July to 2 September
Please visit the website for more information: www.theymca.org.uk/local-events/holiday-club/
image: www.freepik.com/free-vector/sketches-boy-with-goggles
Designed by freepik.com
Leave a Reply