Poetry: alive and well in Peterborough!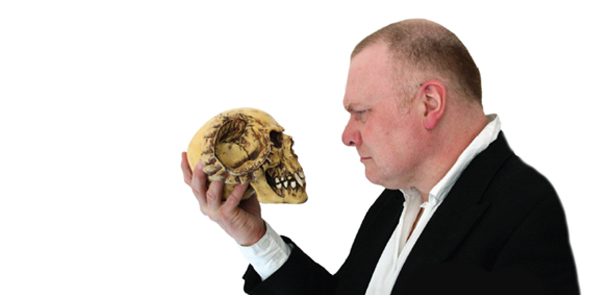 With an abundance of national poets living in the city and spoken word nights such as 'Freak Speak' bringing international performers to Peterborough, the poetry scene is full of inspiring talent and flourishing once more
Not only can you enjoy the longstanding 'Pint of Poetry' – a monthly stand up poetry night for like-minded creatives – there is also an array of spoken word workshops coming up such as 'The Poets Calendar' at the Green Backyard. A new spoken word night 'Freak Speak' brings poetic talent from around the country to Peterborough and offers local emerging artists a chance to perform, furthermore scratch shows are regularly being developed and performed from emerging and established artists.
Current Peterborough Poet Laureate and the brainchild of Freak Speak Charley Genever tells us about the growing poetry scene. "Peterborough's poetry scene is so welcoming, I've made so many friends through Pint of Poetry and Peterborough Poets United. I'm doing everything in my power as Poet Laureate to grow that incredible and nurturing environment alongside the terrific work of locally based poets like Pete Cox, Ross Sutherland, Mark Grist and Keely Mills.
The core of Freak Speak is all about getting people excited about poetry. At Freak Speak there's audience participation, games, and showcasing the country's best poetic talent, and the crowd are encouraged to make as much noise as possible. Poetry doesn't have to be quiet." Charley Genever – Peterborough Poet Laureate National talent such as Ross Sutherland and his highly acclaimed show 'Stand By For Tape Backup' and slam maestro Mark Grist have both developed shows in the city before exporting them to festivals around the world. Now it's the turn of poet Pete Cox and his new show 'High Stakes'. Many will know Pete (The Cardinal) Cox. He is a Peterborough based poet and performer and one of the organisers of 'Pint of Poetry' at Charters bar in the city centre. Whilst in residence at arts organisation Metal, Pete has developed a new full-length 'spooken' word show that stems from his childhood fascination with plastic fangs, forbidden cults, fake blood and generally all things that scared him.
Pete utilises elements of horror, film noir and puppetry to create 'High Stakes'. Pervious Peterborough Poet laureate and current artist in residence of 'The Dracula Society', Pete will be showcasing 'High Stakes' on Thursday 26 May at Chauffeurs Cottage. Pete has been supported by Metal with research and development time and use of the rehearsal space to develop his new show. He's also been working in partnership with guest mentors Mark Grist and Ross Sutherland, with financial assistance from Arts Council England.
This is a rare opportunity to see the show first in this very intimate setting. 'High Stakes' looks at what might scare us all. From the everyday to the stuff of nightmares, Pete takes us on a journey from back-street literary societies who celebrate the unfashionable genre and its near forgotten authors, to our own personal frailty or fear of failing to pay the mortgage! Follow Pete into the darkest recesses of human existence …. with the prospect of spot prizes for the most dazzling shoes too!
High Stakes 26 May, 7.30pm (doors open 7pm)
Chauffeurs Cottage (behind the Town Hall)
1 St Peters Rd, PE1 1YX Tickets: £4, reserve your ticket online at www.metalculture.com/whats-on and pay on the door or call 01733 893 077.
Leave a Reply