October half-term activity clubs from Vivacity!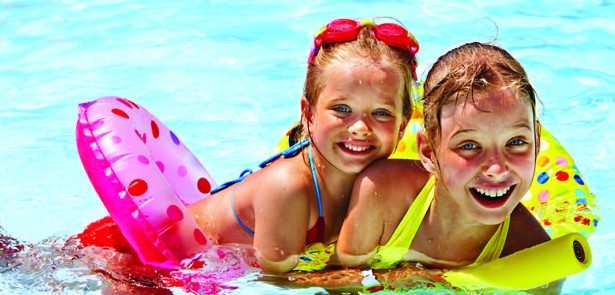 Keeping the kids busy this October half-term has never been so easy. Vivacity is delighted to bring you a choice of three fun and unique activity clubs at convenient locations across the city. Book now to avoid disappointment!  
Each day is built around a variety of fun themes and this great holiday programme gives your child the perfect opportunity to try a range of activities from dodgeball to roller skating, football to arts and crafts. And no October half-term club would be complete without some spook-filled activities to get the kids in the Halloween mood! Vivacity October half-term clubs are perfect for children aged 4-12 years and are tailored to cater for all ages and abilities. Programme times offer you the flexibility you need with individual sessions, days and the whole week available – with prices to match.
The Jack Hunt Pool holiday club 
The Jack Hunt holiday club offers unique themed activities designed to bring your child's imagination to life. There is plenty to keep the kids busy from searching for hidden animals on a safari hunt to competing for their team in the Viva Football tournament. One of the most exciting things about the activities programme is the special twist on popular activities such as adventure archery, creepy crafts, swimming inflatables and street golf. ■ 8.30am – 5.30pm from £14 per day or just £60 for the week – with hourly and half-day rates available ■ To book call 01733 864 754 or email  
Vivacity Swim Academy 
With the children back at school it is the perfect time to start your child's swimming journey at the Vivacity Swim Academy. The Learn-to-Swim programme, in association with the ASA, focuses on teaching a comprehensive range of skills that takes non-swimmers from their first splash to being competent, confident swimmers. ■ To book call 01733 864 000 and select your local centre, or email ■ See more at www.vivacity-peterborough.com/swimacademy
Why not join in the fun as well? Take to the water with the children and enjoy inflatable fun sessions with blow-up zorbs and two-man tubes. Running each day throughout half-term from 1pm-3pm, £4.70 per adult £3.70 per child.
The city centre club at the Regional Fitness & Swimming Centre 
Your budding sporting stars will love these half-term activities at the Regional Pool! The perfect choice for kids aged 8-12 years who love being active, keeping fit and having fun in the process. Each day will include a great range of team sports such as football and cricket, as well as indoor activities including dodgeball and tag rugby. ■ 9.00am – 5.00pm £25 per day or just £100 for the week ■ To book call 01733 864 760 or email  
Have a Vivacity birthday!
Unique, action-packed and fun! Looking for fun birthday party ideas? There's a great range of fun children's party packages available offering two hours of fun, supervised activity plus a room or private area for your party. Choose from your own private pool party, Rollers party or enjoy one of Vivacity's new themed bouncy castles or a themed sports party. You can also rent a room or sports hall if you have something specific in mind. ■ To book call 01733 864 746 or 864 657 or email ■ See more at www.vivacity-peterborough.com/parties
Leave a Reply