Nitro Circus rolls into Peterborough!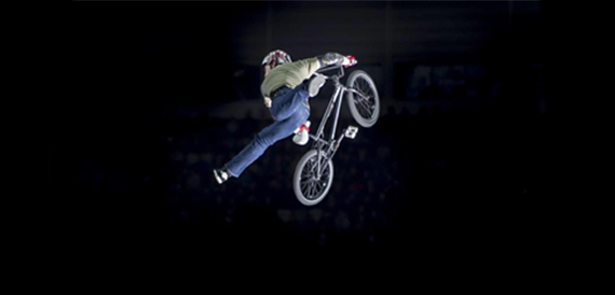 Imagine a circus show with a difference – one designed by and starring a bunch of crazy stuntmen who appeared to have had adrenaline for breakfast, lunch and dinner! This is Nitro Circus, and they're coming to Peterborough Arena on Saturday, 2 July…
From humble beginnings in 2003 – Jeremy Rawle, Gregg Godfrey and action sports superstar Travis Pastrana producing DVDs from a garage in Utah – Nitro Circus has exploded to global popularity, leaving a burning impression on the minds of viewers across the planet.
The original DVD series was a smash hit, showing Travis and his crew of outrageous buddies performing skilful but insane stunts on a range of contraptions.
In 2009, Nitro Circus partnered up with MTV to create a smash hit new TV series, which aired in 60+ countries over two seasons and was one of MTV's most popular series of all time. This summer, Nitro Circus take to the road to bring this massive, supersize serving of a show to the UK. Are we ready?
Hell, yes!
Nitro Circus
Peterborough Arena, East of England Showground, Peterborough
Saturday, 2 July
Leave a Reply