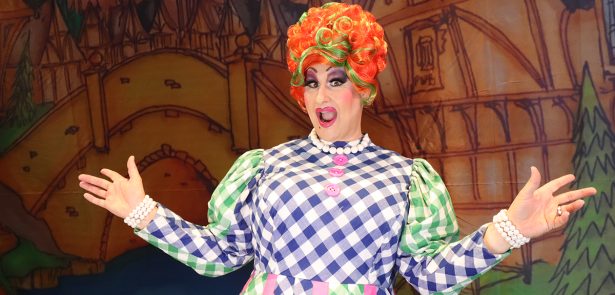 A brand-new version of the classic pantomime is heading to Peterborough to make everyone's Christmas special.
Christmas wouldn't be Christmas without a good pantomime – and they don't come much better than Dick Whittington. The fictionalised account of the real-life Richard Whittington has been a pantomime classic since the pre-Victorian period and continues to entertain audiences of all ages to this day.
While the real-life Whittington (1354-1423) was a wealthy merchant who became Lord Mayor of London, the folklore version tells of the poverty- stricken Dick Whittington leaving the countryside and heading to London – where he believes the streets are paved with gold – to seek his fortune. He eventually triumphs by selling his rat-catching cat to wealthy Moors on the Barbary Coast who happened to be plagued by vermin. Dick became rich beyond his wildest dreams, was made Lord Mayor of London, and established many charitable institutions.
That's one version, at least. There have been endless retellings over the years, as Dick's story has been portrayed in puppet shows, dramatic plays, movies, and even operas. But it's as a pantomime that the story works best, and co-director Simon Aylin's own take on the classic story promises to be one of the most fun-packed ever. Written by David Griffin- Stephens (the show's other co-director), this brand-new version has Dick heading to London to seek his fortune and, with the help of his trusty cat and the magical fairy 'Bowbells', he sets out to stop the wicked Queen Rat from stealing all the sweets and taking over London!
With an original musical score by Simon Hanson, and a hilarious new script, expect comedy, magic, mayhem, and more.
Dick will be played by co-director Simon Aylin who has, over the years, filled almost every role in
panto, both on stage and behind the scenes. No-one knows better how to make a panto audience laugh than Aylin – a former member of the Key Youth Theatre with 30 years' experience in the business – so expect him to use every trick in the book to ensure a fun-packed visual spectacular for all the family.
Dick Whittington will be at the Key Theatre in Peterborough from Friday, November 25, through to Saturday, December 31. Tickets from £10. To book visit keytheatre-peterborough.com or call the box office on 01733 852992.
Words: Stuart Barker
Leave a Reply