Good times, with the folk at Stamford Arts Centre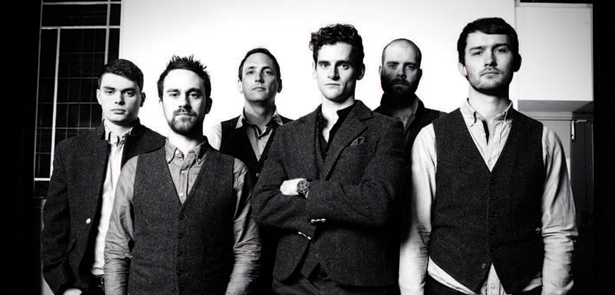 Folk music is enjoying a fantastic renaissance, and one of the best places to catch established and up-and-coming acts in the region is Stamford Arts Centre. We take a look at some of the highlights over the coming months…
Pennyless album launch – In The Park
Where better to start than close to home? Pennyless are much-loved veterans of the regional folk scene, a hugely proficient trio with a healthy twist of innovation (fRoots magazine described them as 'a psych-folk tradadelia gem'!).
Pennyless is Penny (vocals, fiddle); Les (guitar); and Graham (flutes and percussion). Despite a deep love and respect for traditional folk music, Penny, Les and Graham can't resist tweaking things a bit: influences include Talking Heads, Bob Dylan, The Velvet Underground and David Bowie, as well as established folk icons such as Bert Jansch and John Renbourn. If your tastes incline towards the fey and the puckish, you probably already know and love them – if you simply love beautiful music, deftly and confidently played, then Pennyless are waiting to welcome you to the fold…
In The Park is the fifth album by Pennyless, with guest performer Jo Hitchin on cello.
Friday, 3 June, 8pm
£8 (£6)
Judie Tzuke – Songs and Stories
Judie is one of the UK's most popular singer-songwriters, with a successful and richly creative career stretching back almost 40 years. Her best-loved songs include Stay With Me Till Dawn and Welcome to the Cruise, and anyone who loves thoughtful melodies and smoky vocals will find plenty more among her repertoire to fall in love with.
After the sell-out success of the Songs and Stories 2015 tour, which saw Judie perform over 40 concerts around the country, she is back on the road performing these special acoustic concerts. This promises to be an intimate evening of old favourites and new songs, and tales from across her life and career.
Friday, 24 June, 8 pm
£20 (£19)
Mànran
'Mànran are an exceptionally talented bunch of young guys that are taking the music world by storm with their high energy, stomping tunes and phenomenal Gaelic/English songs'
Donald Shaw, Celtic Connections
Folky and fresh – Mànran combine many musical qualities with staggering success: this new Scottish band have rocketed to the top of the folk music scene mixing traditional styles with elements of pop and rock, Gaelic- and English-language lyrics – and two styles of pipes (Highland and Uilleann)!
Catch them on their visit to Stamford in July – it's a must for folk and folk-rock fans alike.
Wednesday, 6 July, 7.30pm
£16 (£15) £14 students/groups 6+
Ten Strings And A Goat Skin
 '…wowing audiences all over North America!'
Stephen Cooke, The Chronicle Herald
'A seamless, polished, barrel-drum-tight, innovative and wildly entertaining trad. music powerhouse'
Todd MacLean, The Guardian
Hailing from Prince Edward Island off the coast of Canada, Ten Strings And A Goat Skin is a young bilingual trad/folk/fusion trio celebrating the music of Irish, Acadien, French and maritime cultures. Having the time of their lives immersed in the music they love, Jesse Périard and brothers Rowen and Caleb Gallant – still only 20- and 21-years-old – have already been winners at the East Coast Music Association Annual awards conference, received the 2015 ECMA award for World Music and have garnered numerous awards and nominations including several Canadian Folk Music Award nominations.
Thursday, 25 August 8pm
£16 (£15) £14 students/groups
Stamford Arts Centre
27 St Mary's Street
Stamford.
PE9 2DL
Leave a Reply