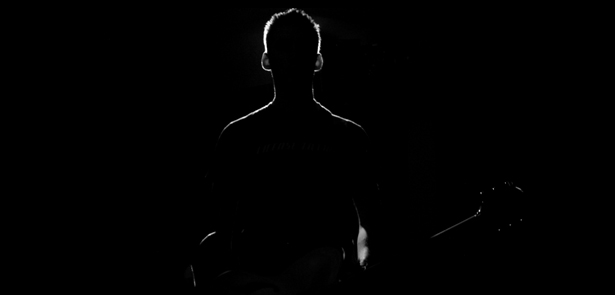 There are many great tribute acts around, but recreating the golden age of one of the world's most revered prog rock bands takes a special kind of dedication. That is the mission of G2, whose 2016-2017 tour hits the Key Theatre – complete with spectacular light show – on 21 October. Showcasing Genesis from across the 70s, including the Seconds Out era and the early Gabriel years, they are so close to the originals that one fan commented 'you couldn't get a fag paper between them...' Toby Venables talked to G2 keyboard player Piers de Lavison
First, the obvious question: why do it?
We love the music. All of us in the band grew up listening to Genesis and, first and foremost, it's just great music that is hugely satisfying and rewarding to play. To then be able to do that in front of an audience, who appreciate what we do and think we're doing a good job of bringing their favourite music to life – that's the icing on the cake. We don't dress up. We don't pretend that we are Genesis. There are other Genesis tribute bands that do the theatricals, and do them very well, but that's not where we are coming from. We're purely about getting the music to be as close as possible to what people know and love.
Tony Banks' keyboards really are the core of the Genesis sound – does that present a particular challenge for you?
It's pretty typical of prog rock, but even more so with Genesis – which means I've got an awful lot to do, and it matters about getting it right! When I first started out, I would put the CD player on repeat for ONE CHORD and play notes on the piano until I had worked it out. Many years ago, when I was in another Genesis tribute band – ReGenesis – we did the whole of The Lamb Lies Down on Broadway. I logged the hours I was spending learning it and worked out it was taking roughly two hours per minute of music… I almost always learn my keyboard parts from the studio versions, not the live versions, so we might play Supper's Ready or Cinema Show in a Seconds Out style, but the notes are all derived from listening to the original recording. When that becomes a struggle – like trying to cope with the fact that he did multi-track recordings and you need five hands to play it – then I go to the live version to see what he left out… But also, these days, the technology allows me to do what Tony Banks couldn't at the time; if we play One For The Vine now, it's actually closer to the original studio version than when Tony Banks played it on the 1977 tour.
The period you cover has one major event right in the middle of it – the departure of Peter Gabriel with Phil Collins taking over vocals. How does your vocalist, Terry Day, deal with that? Is he a bit of both?
The band started out aiming to recreate Seconds Out, with Phil Collins vocals, but when I joined the band in 2003 I came from ReGenesis and had been doing almost exclusively Peter Gabriel era, so we started overlapping those two repertoires. I don't even know who Terry sounds like now! Some people say 'Wow, he does an amazing Phil Collins' and I think he is more Phil than Peter Gabriel, but he's also picked up some of Peter Gabriel's inflections on the older songs, so yes, he really is a bit of both.
Have you ever had any feedback from Genesis themselves?
The only one who has been to see us is Steve Hackett, who has been a few times. We did a few shows at Charterhouse school, where Genesis originated – playing in the hall above the room that they used to practice in. That was in aid of Chase, the children's hospice charity. Steve Hackett turned up for one of those, and loved it, I think. He made a few nice comments afterwards. 'I was listening to your vocal harmonies on Entangled and thought: "Wow, that's much better than we ever did it!"' He's a very nice man. The least rockstarish rock star you could ever meet…
G2: Definitive Genesis
The Key Theatre, 21 October, 7.30pm
Leave a Reply