Fireworks Fantasia – a family evening out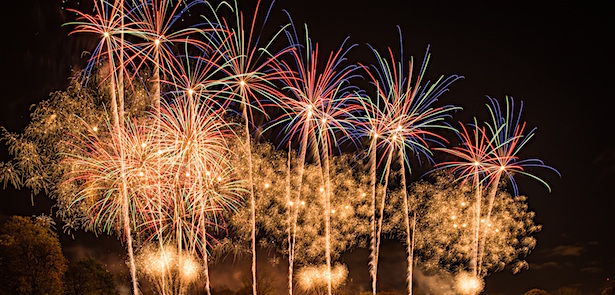 Fireworks Fantasia will take place on November 2nd 2019 at the East of England Arena and Events Centre, with the display itself provided by Titanium Fireworks, the company responsible for New Year displays in London and Edinburgh.
Organisers, Vivacity and Live Promotions Events are making the event an evening out for the family, with activities and entertainment for children included in the ticket price.
'Previously, people have travelled to the fireworks event and have only had the fireworks display included in their ticket price. We want to make Fireworks Fantasia very different, including lots of things for children to do in the ticket price and making it great value for families,' says Stewart Francis, Chair of the Board of Trustees at Vivacity.
A family ticket for Fireworks Fantasia admits two adults and two children aged between 2 and 15 years. Advance family tickets are now available to purchase online (www.fireworksfantasia.co.uk), priced at only £25. Included in the ticket price is entry to an extensive indoor soft play and inflatables area which will be open between 4pm and 8pm on the night. There will also be a live entertainments stage featuring some of the lead characters from this year's panto at the Key Theatre, Beauty and the Beast. Many favourite children's characters will also be there to entertain and enthral children throughout the evening.
Children under 2 will be admitted for free.
In addition these extra attractions that are included in the ticket price for Fireworks Fantasia, an extensive fun fair will also be present, as well as a number of food and drink outlets to ensure that there is something for everyone.
The doors for Fireworks Fantasia will open at 4pm on Saturday November 2nd 2019 and the event will finish at 10pm.
Fireworks Fantasia 2019 is supporting two local charities, being Sue Ryder and Young People's Counselling Service (YPCS).
BBC Radio Cambridgeshire is the official media partner for Fireworks Fantasia 2019.
Leave a Reply