Festival of Power at Santa Pod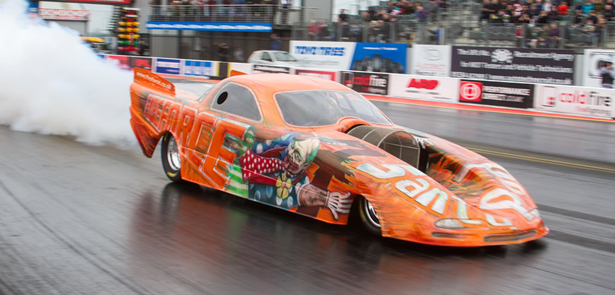 Santa Pod Raceway's Festival of Power is an Easter weekend entertainment for all the family
The three-day extravaganza offers a spectacular programme of attractions for all ages and interests, and under-16s are admitted free of charge, with up to three per paying adult. The opening round of 2019's national drag racing championships lies at the weekend's heart. In dragstrip action, an array of machinery – cars and motorcycles – ranges all the way from the Junior Dragster youngsters (they start from age eight) to the wild-handling, 200mph ProMods racing for the British championship. Open access to the pits allows you a close-up view as crews work on some of the most eye-popping vehicles you'll ever see at a racetrack.
Ever watched a jet car in action? Here's your chance. No fewer than eight jets are entered for the event, each displaying its special brand of smoke-billowing, flame-throwing start-line spectacle before thundering away to the finish. There'll be Top Fuel Dragsters too, 10,000-horsepower monsters limbering up for the FIA European championship later in the season, and nitro-burning Funny Cars contesting the start of their European series.
Action isn't confined to the track. Showtime in the Live Action Arena features world record-breaking stunt driver Terry Grant along with motorised and pedal-powered stunt bikers, while Monster Trucks deliver their inimitable car-crunching displays (and what child doesn't love a Monster Truck?). There's plenty more, including all-day funfair rides, children's entertainers, helicopter pleasure flights and, for the truly intrepid, even a chauffeured spin down the track in a twoseater dragster.
Advance adult prices start at £22 per day (and remember, that could include up to three under-16s as well) and tickets can be booked online at www.santapod.co.uk/festivalofpower.php, where there is full event information, or by telephoning Santa Pod on 01234 782828.
FESTIVAL OF POWER Fri. 19, Sat. 20, Sun. 21 April (not Easter Monday). All day from 09.30. Santa Pod Raceway Airfield Road, Podington, Wellingborough NN29 7XA
Leave a Reply