Feed your wellbeing at the East of England Showground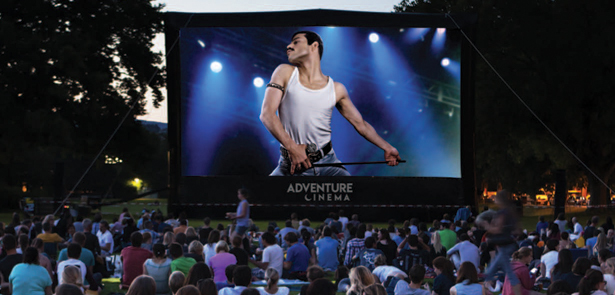 Rather than accumulating more stuff, more of us are seeking memorable experiences to feed our wellbeing. Jason Lunn, Venue Director of the East of England Arena and Events Centre explains the wellness value of live events
Quite often we fail to identify the true value of something that is right before us. Perhaps we only see the part of it that is pertinent to ourselves. This is never more so than when looking at an event venue such as the East of England Arena and Events Centre – a venue that has been described to me as the Swiss Army Knife of event venues. And after reflection, they are right. It is the very nature of the venue, and the events it is capable of holding, which gives it a wider value to the region as a whole.
We host a huge variety of entertainment. For example, this summer will see two faith festivals, a dog show, an open air cinema and one of the largest horse shows in the country. We also have motorsports, fitness events, arts and crafts as well as trade shows. All of these events generate revenue for the charity that owns the venue. But – and it's a very big but – all of the public events contribute to something more, something that has been increasingly recognised over the past decade as an essential part of life: wellbeing.
Wellbeing, or wellness, is the concept of something beneficial, that is not tangible, but that contributes to our quality and enjoyment of life. Is this real or just a media phenomenon? Well, it is being evidenced by a shift in consumer spending towards life-enriching events rather than tangible goods, creating memories and experiences rather than accumulating material products. Even the products being bought are increasingly required to prove they are sustainable and the experiences sought are required to meet the expectations of an ever more discerning public. So how do 240 acres of grass, an arena and additional buildings fit into this new way of thinking? People are able to come to what is a large, safe and open space, to enjoy something fun and pleasurable.
The variety of events means that there is something for everyone, from Jack Whitehall's comedy to Jools Holland and His Rhythm & Blues Orchestra; night running at Glow in the Park, listening to the Legends of the 80s, and the fireworks display that brings thousands of people together in one space for one evening's experience. These events, and many others, provide the experiences and memories that we are all increasingly seeking; they are the memories made with friends and family. That is the gift of live events – a feeling of wellbeing that cannot be given a monetary value because it is far more valuable.
Leave a Reply