"Everybody's Gone to the Rapture…"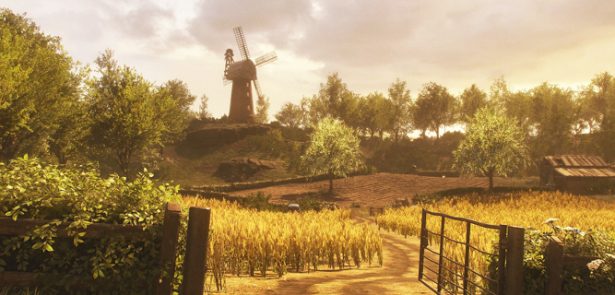 Jessica Curry is an internationally acclaimed, BAFTA-winning composer of contemporary classical music and co-founder of renowned games company The Chinese Room. Her score for the groundbreaking and haunting video game Everybody's Gone to the Rapture, described as 'gorgeous' by The Guardian, has been voted into the Classic FM Hall of Fame for the last two years – and the first ever live performance of the complete score, featuring Britten Sinfonia, will be taking place in Peterborough this November. Moment editor Toby Venables talked to Jessica Curry about the game, the music and the concert
***PLEASE NOTE CHANGE OF VENUE – THIS IS NOW TAKING PLACE AT THE CRESSET, PETERBOROUGH***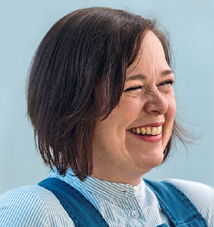 How did the concert first come about?
Peterborough Music Hub got in touch and said they'd had this idea for a concert of The Rapture music with Britten Sinfonia and wanted to know what I thought. And I just said: 'Yes!' They have very much driven it and have been really enthusiastic and proactive – and have an understanding that there is a real appetite for video game music being performed live.
Game music seems to have really come into the mainstream in recent years. Do you think this is helping to introduce new, younger audiences to orchestral music?
Definitely. I think that was very much the aim of Classic FM when they asked me to do High Score [a show about video game music] because they really wanted a younger audience. And that's really worked for them, because gamers who had never listened to Classic FM before are now listening to other shows – but also people who are not gamers and who had never heard video game music are now listening to it. So that has been amazing, and it does show that game music is going from strength to strength. In May I'm hosting an evening of Sony game music at the Royal Albert Hall. This is one of the most prestigious venues with the RPO playing, so it's impossible to ignore it now!
Tell us a bit about the game itself…
It's about five hours long, and it's really slow paced! We're really interested in that at The Chinese Room. Co-founder Dan Pinchbeck was doing a PhD on first-person shooters and stimulus and immersion and he started wondering what would happen if you took all gameplay out of a game. How would players react? That has been the thread through the games that we've made, including Rapture. The fact that there is a composer and a writer at the head of the studio, that's also really unusual – and we were never going to make trigger-happy games, because that's not really what we're interested in. We're interested in telling stories, and Rapture just has the most beautiful narrative. In essence, it's the Apocalypse – the end of the world – but it's set in a Shropshire village! Not your normal location for the Apocalypse…
Very early on, Dan said to me: 'I want to tell a story about the end of the world, but I don't want to tell it from the perspective of the chisel-jawed hero who is going around saving everyone. If I was in the apocalypse I'd be one of the first to go, and so would you! I want to tell those stories – the ordinary people who find to really hard to conceive that it's happening, and who probably don't have many practical skills to do anything about it…' Games can become so obsessed with fantasy, or space, or fantastical stories that they often lack what you see in films and on TV – ordinary people. What I like about Rapture is it's about what it is to be human, and the connections we form while we're here on earth.
Yaughton, the mysteriously empty village that you created for players to explore, is so detailed it feels entirely real – it's a genuinely eerie experience…
I think that's why it really resonated with people, especially people our age who grew up in the 80s, when the game is set. The familiar being made unfamiliar is always much creepier than something really fantastical. And it was always going to be Shropshire. Dan had this vision of a very beautiful but isolated place – and we also wanted to set it before mobile phones, so you're always thinking about those pragmatic decisions, and what the artists can physically do. But that setting really suited us. We both love English SF and horror writer John Wyndham and what they call 'cosy catastrophe', and that's exactly what this is about: something strange happening in an apparently normal setting. Wyndham is so good at making things eerie.
What was the process for writing the music?
I co-created it with Dan, so wasn't just doing the music – we worked on the whole game together, and that fundamentally changed things. Having said that, it went through a lot of permutations! It started out as a very electronic, 80s, Vangelis-like score. Everybody loved the music, but then the visuals started to come out and it just didn't work. We couldn't work out why – but what I eventually realised was that even though the game is set in the 80s, we'd created a very timeless world, and that is what is amazing and creepy about English villages. It's the 80s, but in some ways it could be the 1930s, so putting a very period-based score against it was jarring. Then I heard the soprano Elin Manahan Thomas sing in a concert, and that was the point when it unlocked. Her voice and her purity of tone was exactly what my score needed, so I wrote to her – probably sounding like a crazed psychopath – saying: 'You have the voice I need for my game!'
Fortunately she saw past the stalkerish approach and agreed to sing on the soundtrack. The thing is, the world has already ended by the time the game starts, so I realised that what I had to score was the ghost of that world, the world that had gone, and that was what her voice brought to it. And that choral element evoked so many things – church music that has been performed for hundreds of years, mixed other, very English elements such as Vaughan Williams. We are a very English company, and want to express what we know and the places that we feel very deeply in our hearts. And, actually, Rapture went down really well in America precisely because it captures a sense of that English idyll.
Obviously the score is originally written to accompany the game imagery – so how does it work when you take that imagery away?
That's a really interesting question… For the people who have played Rapture, when that music is played it conjures up the story and maybe their favourite part in the game, and they already have an emotional connection and a visceral response. But I'm also really interested in the people who are coming to it completely fresh, experiencing it for the first time. That has a different kind of excitement and wonder because you're creating your own narrative, and your own pictures in your head as that music unfolds. It's not less valid if you haven't played the game. It's still beautiful music – and as a classical composer I want to write music that isn't always a slave to the visuals. Sometimes it is unashamedly in the foreground – that's really the model that we have followed at The Chinese Room. It's important to say, also, there are a lot of lyrics in the music, and a lot of the themes are actually songs – there is a choir and a soloist telling the story through the lyrics. Dan really wanted the story to make sense to someone even if the game was taken away, so it's really exciting for me, too, being able to tell the story in a different way. I think it's going to be a really lovely concert – but then I am biased!
Everybody's Gone to the Rapture
6 Nov 2018
The Cresset, Peterborough
Peterborough Music Hub and Orchestras Live present a live performance of the music score to the popular video game, Everybody's Gone to the Rapture, written by the BAFTA Award-winning composer Jessica Curry. It was named soundtrack of the year by MOJO magazine and sat in the Top 10 of both the Official and ClassicFM charts for several weeks. The score has also won Best Score at the Emotional Games Awards, four GANG awards in San Francisco, including Best Soundtrack and the game won Best Audio and Best Performer as well as Best Music at the BAFTA's 2016. The piece will be performed by Cambridge-based Britten Sinfonia, alongside professional vocalists and young players and singers from across Peterborough and will be the first live performance of the entire piece.
● For further details and ticket information email
Leave a Reply