Even Your Song at Peterborough Cathedral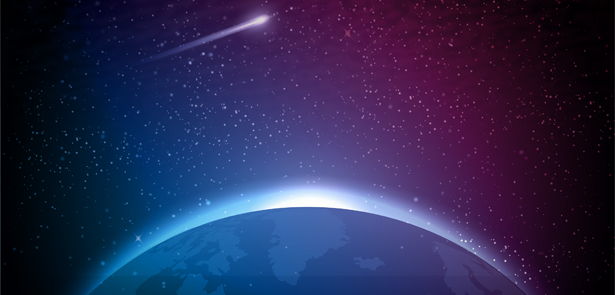 Would you ever consider a trip to the moon or into space? Could you go with your partner? Considering our dark winter days at the moment - would the darkness and silence of the moon be a romantic solace or a complete nightmare? These and other questions have formed the basis for a world premiere new choral work taking place at Peterborough Cathedral on 16 February 2017
In 2013 the Mars Foundation launched a global search to find a couple who would be the first humans to set foot on Mars and make it their home. These people would become names etched in the history books. Only a few weeks ago they released a call out for people to attend a design workshop to design a practical, early Mars settlement.
Poet Lucy Sheerman and artist Bettina Furnee have been artists in residence at arts organisation Metal throughout 2016. They were both fascinated by the Mars Foundation advertisements, questioning the impact such a mission would have on a relationship. They were also inspired by Peterborough Cathedral, the setting and the beauty of Evensong, seeing a strong connection between the uplifting architecture, the music of the cathedral and the contemporary preoccupation with the idea of travel into space. As such, last year, Lucy and Bettina set about interviewing 12 Peterborough couples of all ages and walks of life about a notional trip to the moon.
The artists have turned the responses and words into a new libretto, set to music by the award winning composer Cheryl Frances-Hoad. Peterborough Cathedral's Director of Music Steven Grahl and Assistant Director of Music, David Humphreys have since been rehearsing the piece with both the Cathedral Choir and 120 pupils from four Peterborough schools: St. Augustine's C of E (VA) Junior School, Bishop Creighton Academy, West Town Primary Academy, and William Law CE Primary School. The result will be set against a series of projections by Bettina in the Cathedral. It all adds up to what promises to be a spectacular and thought-provoking experience. The performance will take place on Thursday 16th February, 6.30pm at Peterborough Cathedral.
You can book via the Cathedral website www.peterborough-cathedral.org.uk or by calling Oundle Box office on 01832 274734. Tickets are £10 (£8 concession) for which you also get to take home a printed copy of this unique libretto.
About the artists
Bettina Furnée's visual art practice ranges from small text pieces to complex environmental projects, investigating the way language relates to a certain place, time or discourse. She has executed many public realm projects commissioned by local government, architects, Arts Council and Ministry of Justice. She is studio artist at Wysing Arts Centre, and had solo exhibitions at firstsite, Colchester, and recently at the Ruskin Gallery, ARU, exhibiting two major new pieces produced during the research phase of this project: One Way Chorus and Domestic Celestial Events (with Lucy Sheerman).
Lucy Sheerman has published her work in Shearsman Magazine, PN Review, Poetry Wales and other journals.She has a poetry collection with Oystercatcher Press and was included in Infinite Difference, the Shearsman Anthology of Innovative UK Women Writers. She was commissioned to write a play, and worked with the Apollo astronaut Al Worden, for HotBed 13 and produced a follow-up piece the next year. She was commissioned for Metal's NetPark project, and was poet in residence at the Scott Polar Institute, Cambridge.
Cheryl Frances Hoad is admired for her originality, fluency and professionalism, Cheryl Frances-Hoad has been composing to commission since she was fifteen. Classical tradition (she trained as a cellist and pianist at the Menuhin School before going on to Cambridge and King's College, London) along with diverse contemporary inspirations including literature, painting and dance, have contributed to a creative presence provocatively her own. Her output – widely premiered, broadcast and commercially recorded, reaching audiences from the Proms to outreach workshops – addresses all genres from opera, ballet and concerto to song, chamber and solo music.
Clare Edwards is an independent producer and event organiser with over 20 years experience of running music projects and events in the UK and beyond. She is the Creative Producer of the Voices Now Festival at the Roundhouse in London and works for Young Voices across the UK and Europe on special projects. Clare runs events and projects for a number of clients including the City of Birmingham Symphony Orchestra, Worcester Youth Music and The SHM Foundation. She is music director and conductor of Notorious and sings Soprano with Ex Cathedra. She is also a Juror for the Royal Philharmonic Society Awards 2012-2016.
Even Your Song is generously supported by: Ambache Charitable Trust, Arts Council England, Metal Peterborough, Peterborough Cathedral, Peterborough Presents, RVW Trust, The Seedbed Trust
For more information, visit www.metalculture.com or follow on Facebook at MetalPeterborough
Image: www.freepik.com/free-vector/space-background_799476.htm
Leave a Reply