East of England Arena: On the map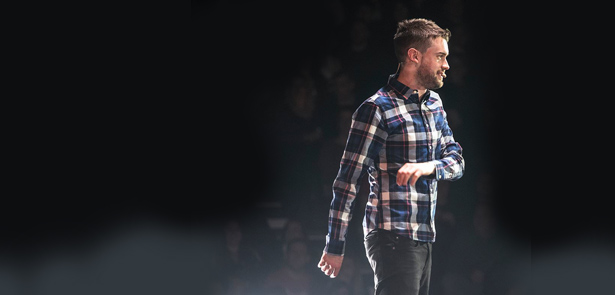 A packed schedule of events at the East of England Arena is putting Peterborough on the map – great news for visitors and the city itself
We are embarking upon the busiest summer schedule that the East of England Arena and Events Centre has ever seen, and that includes the days when we hosted the county show. Last year our events programme increased by 30% and this year we have barely any dates left open. The events we host range from meetings and conferences through to spoken word and festivals, motorsport to equestrian and canine shows – never has the schedule been so diverse.
A few examples would be the arrival of the biennial Plantworx and Railworx show, the biggest new business-to-business event in the region, creating one of the largest indoor and outdoor exhibitions in the UK. It will attract more than 15,000 visitors and as many trades and service suppliers during the pre- and post-show activity.
Alongside this we have New Wine, a festival that will be on-site for two weeks and occupy the entire site – that's 250 acres of showground and 9,000sqm of indoor space! It will bring 25,000 visitors to Peterborough. Soul Survivor is another festival that will be resident on-site for two weeks, bringing around 15,000 visitors. The latter is a brand new event to the city. And, with all of these visitors comes a need for accommodation, food, transport and other entertainment during their stay, all of which generates revenue within Peterborough and the wider region.
Much of the success in securing such large events lies in the recent investments that have been made at the venue. The showground is a key asset and the grass areas have to be maintained throughout a year-round programme. It has benefitted from a great deal of care and attention over the past 18 months and the result is that we have a beautiful sward of hard-wearing grass, which has even been mown into stripes – not something many large, multipurpose, outdoor venues can boast!
The number of events within the indoor arena has also increased this year with spoken word tours such as Professor Brian Cox Universal World Tour and Jack Whitehall's Stood Up Tour booking into the Arena, and musical events such as Legends of the 80s and Jools Holland and His Rhythm & Blues Orchestra UK Tour 2019. As one of the two largest venues in the city, alongside ABAX Stadium, that are booking shows whose attendance numbers are in their tens of thousands, we are really putting Peterborough on the map as a national and regional events venue.
EAST OF ENGLAND ARENA AND EVENTS CENTRE
01733 363500, eastofenglandarena.com
Leave a Reply