Don Giovanni 2020 tour by The Merry Opera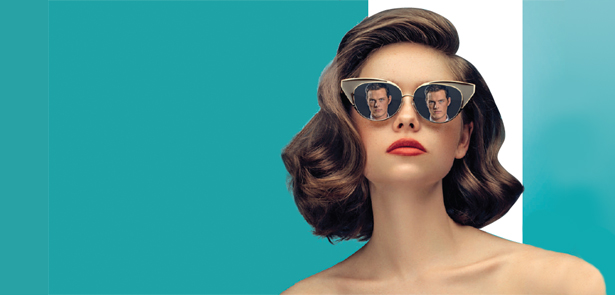 The Merry Opera brings Mozart's fabulous music to the Stamford Arts Centre on Wednesday February 26th with a staging of Don Giovanni in an English translation by Amanda Holden
The Merry Opera present… Judgement Day for Don Giovanni, the world's greatest lover. A supernatural comedy-thriller occurring in breakneck real time; beginning with murder, ending with a hellish sentence passed on the legendary seducer; the epic downfall of a man who always knows what we need, always makes us happy, but eventually realises he is out of time. Polarising audiences for centuries, startlingly modern yet a dinosaur, can Don Giovanni still make us love him as he hurtles through his final hours? This fresh new production is directed by international opera director John Ramster, with music direction by Cannes prizewinner Gabriel Chernick. Director John Ramster began his career assisting directors such as Deborah Warner and Trevor Nunn at the Glyndebourne Festival.
Since then he has established an international career directing in the UK, Ireland, France, Portugal, Spain, Serbia, Finland, Norway and Iceland. He was Resident Producer of Royal Academy Opera for 17 years and continues to teach at the Guildhall & the Jette Parker Young Artist Programme at the Royal Opera House. His staged production of Handel's Messiah for Merry Opera has toured biannually for the last eight years, and this autumn will be performed for the 100th time. Don Giovanni is his seventh production for Merry Opera. Music Director Gabriel Chernick studied at Cambridge and the National Film and Television School. He won awards at the Edinburgh Festival and the Cannes Film Festival while still an undergraduate. He has been Music Director for several professional pantomime productions, live TV pilots and musical theatre productions. Don Giovanni is his third production for Merry Opera.
The Merry Opera Company is a professional touring opera company founded by someone who was fed up with falling asleep in operas. It has toured to 109 towns and villages in the UK, as well as in Malaysia and, shortly to the Middle East, staging 398 performances of 18 operas in theatres, churches, streets, ruins, the open air in London and inaWetherspoon pub. As a registered charity aiming to make opera more interesting for wider audiences, it has a reputation for staging slightly 'off-beat' shows, which (as one audience member commented) 'thrill the clueless and yet still delight the connoisseur'. It also helps up-and-coming professionals build their CVs to give them an edge in auditioning for the bigger houses; many singers have gone on to Grange Park, Glyndebourne, Stuttgart, Frankfurt, the Vienna International Festival and Wexford.
DON GIOVANNI • Stamford Arts Centre • 26 Feb 2020, 7.30pm • The performance will be in two halves of just over one hour each with an interval of 20 minutes. • Box Office: www.stamfordartscentre.com 01780 763203
Leave a Reply