Dementia friendly cinema screenings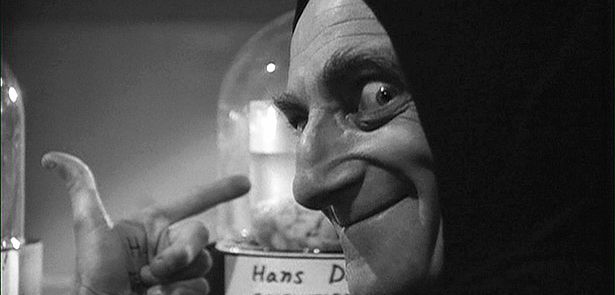 Adapted cinema screenings are being introduced at the Key Theatre to allow the love of film to continue for people living with dementia.
Vivacity Key Theatre, Embankment Road, Peterborough will open its doors to dementia friendly screenings with the first film, The Sound of Music, to take place on Thursday 6 September from 1.30pm.
There will be certain differences between a regular screening and a dementia friendly screening, such as additional signage around the venue, no adverts or trailers, lights left on dim and volume reduced, the cinema isn't filled to capacity, people can sing, dance and talk during the film, there will be a 15 minute interval, reduced ticket prices and free tea and coffee.
Dementia is now the UK's biggest killer, with someone developing it every three minutes. Those impacted by dementia often give up the day to day things they love due to inaccessible and unsupportive environments.
Fiona Wynde, Alzheimer's Society Dementia Friendly Community Officer, said: "Dementia friendly screenings aim to make cinema a key part of a dementia friendly community by providing an accessible, fun and inclusive experience to enable people living with dementia, their families and carers to attend the cinema in a safe and welcoming environment.
"Going to the cinema is a chance for people with dementia to participate in an everyday activity, and not be reminded of their dementia.
"We are delighted that Key Theatre is uniting against dementia to allow people to live well in their community."
The cost of coming to a dementia friendly screening at the Key Theatre will be £2 per person with dementia and free for carers. The film will start at 2pm with tea and coffee from 1.30pm.
The theatre is working closely with Alzheimer's Society's Dementia Resource Centre in the City, giving service users the capacity to choose what type of films they would like to see.
The next films scheduled include:
Young Frankenstein, Thursday 4 October
Some Like It Hot, Thursday 1 November
It's a Wonderful life, Thursday 6 December
Jag Singh, General Manager at Vivacity Key Theatre, said: "We at Vivacity want to make sure that the theatre and cinema are both accessible and inclusive to the whole community.
"Creating dementia friendly screenings is just the beginning for us and working with Alzheimer's Society we aim to broaden our programme, allowing people affected by dementia to continue to do the things they enjoy in a safe and welcoming environment.
"Many of our staff have also become Dementia Friends, giving them a better understanding of what it is like living with dementia and the small actions they can do to make a difference.
"There will be refreshments half an hour before for people to socialise and get acquainted with the theatre space."
To book tickets for any of Vivacity's dementia friendly screenings at the Key Theatre, drop in, visit vivacity.org or call the box office on 01733 207239.

To get support on becoming dementia friendly or to download the cinema guide, visit alzheimers.org.uk/cinema or email
Leave a Reply