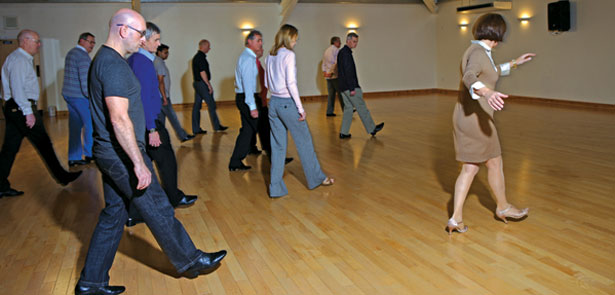 Thanks to the BBC's smash hit TV show, Strictly Come Dancing, dance classes have never been so popular in the UK. But there's far more to dancing than ballroom and Latin American as we found out when we visited Peterborough's premier dance studios, Tu Danse
I have to watch Strictly Come Dancing, whether I want to or not My students all watch it and want to question me afterwards, so I have to know what's been going on. If I haven't seen it I'm left with egg on my face so I do have to watch it! And yes, I do scream and shout at the TV when it's on. My husband keeps telling me just to watch it for what it is but I suppose I'm coming at it from a different angle than most
Anita Winter laughs. Unlike casual viewers of the show – which means most of us – Anita Winter can pick up on every single move made by the contestants and can spot a mistake as readily as any of the celebrity judges – hence the screaming at the TV set and the perturbed husband. Since the age of four, Anita's life has revolved around dancing: she's danced professionally, been a freelance choreographer, owned a dancewear shop and, for the last five years, has been running Peterborough's premier dance studios, Tu Danse.
Anita's dancing skills are rivalled only by her business acumen, a skill set that even she didn't realise she possessed until opening the studios in 2007.
There have always been some very good dance schools in Peterborough, but the majority of them are run from church halls or single-storey units – there's nowhere that offers such a big area as we have here and there's certainly nowhere else big enough for ballroom dancing. I wanted to bring a one-stop shop for dance to Peterborough, where you could have a facility that was big enough to house three separate studios so you could have family solutions – you could have the kids doing a lesson in one room and the mums doing a lesson in the other
Opening her own dance studios was never an option when Anita was paying to put both her sons through college, but as soon as both graduated she spotted an opportunity and grabbed it with both hands.
Once their college was finished and I didn't have to fund that any more, and this area became available to build on, I thought I would try to make a success of a dance studio' she says. 'I was just at that time in my life when I thought "If I don't do it now I'll never do it." So I bit the bullet and went for it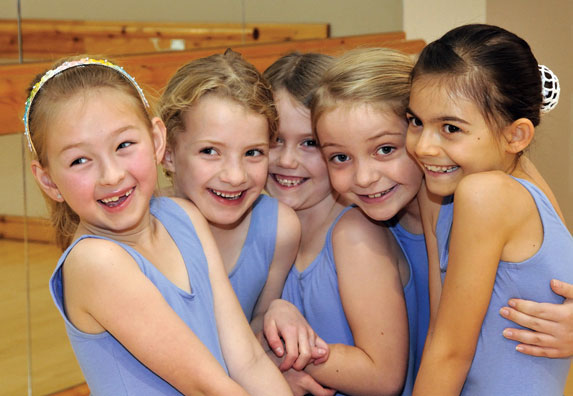 But even in her wildest dreams, Anita could not have foreseen the runaway success that her labour of love would become. The spacious, purpose-built premises on Newark Road must have seemed massively over-ambitious in the early days when only a handful of students turned up to use them. 'The only people we had contact with in the beginning were those who had come into my dancewear shop – and it was absolutely tiny. So we only had a very small database of customers and most of them were already in established dance schools and didn't really want to move. So we were running classes some weeks with only one or two people in them.'
The dream could so easily have turned into an expensive nightmare but Anita did not give up on it. Instead, she relied on her redoubtable skills as a dancer to attract the sort of custom that would make her business venture work.'Eventually, through word of mouth and a bit of advertising, the classes started to grow and we had to extend our opening hours. Originally, we were only open for a couple of hours every evening because we had so few pupils but now we have around 750 pupils on our books and we're open seven days a week. I'm in here from eight o'clock in the morning until nine o'clock at night now!
It's been a bit of a shock to be honest. Dancing is my thing but I'm finding that I have to move away from that a bit more now and concentrate on the day-to-day running of the business which is something I don't enjoy as much, but it has to be done. I still have to pinch myself sometimes. When I get a bit stressed-out I just look around and realise I've built all this from nothing in five years. It's quite humbling. We've done really well and it's largely down to the support of our customers and all the girls who teach for me
Leave a Reply