The Queen of UK Blues comes to Peterborough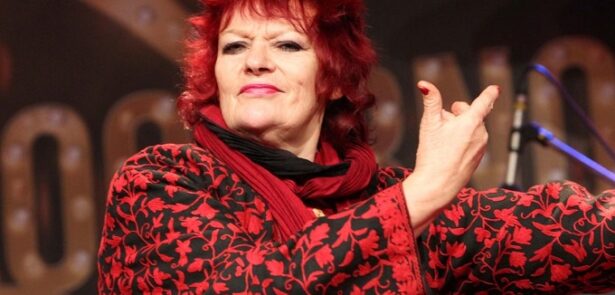 DANA GILLESPIE comes to the original Blues club... SHAKEDOWN BLUES est. 1966
From '60s solo singles, to an early Bowie/Ronson produced Album with Rick Wakeman and Bobby Keyes; to Mary Magdelene in Jesus Christ Superstar OC; to the Risque Blues of her idol, Bessie Smith, to founding the Mustique Blues Festival; to her fab new album Deep Pockets…
…Dana has done it all!
"I believe the blues should be sung by an older person because it's about emotions and experience. I couldn't do justice to it when I was younger because my voice didn't have the edge it needed to convey the emotion, nor did I have the first hand experience to sing about blue themes convincingly."
But after 45 years in music and over 60 albums Dana Gillespie is well qualified to sing the blues.
A career that combined radio, theatre, film and sport (she was once British junior water-skiing champion) with music, Dana has been in the public eye since recording her first album at the age of 15. Her music has evolved from folk in the 60s through 70s Bowie-esque glam-rock to the raunchy in-your-face blues she performs today.
Here she is in 2017 from her repertoire of Risque blues: 
Dana Gillespie has been dedicated to the blues from an early age.
"I discovered the blues when I went to the American Folk Blues Festival in 1962 and also to see the Yardbirds at the Marquee Club. I was in my early teens and hadn't heard anything like it before – blues wasn't easily available in the UK back then."
Bessie Smith especially inspired her because of her combination of sly, funny and bawdy lyrics.
"Blues was my first musical love because it's earthy, spiritual and honest."
Don't miss a chance to see the Queen of UK Blues at Shakedown. Peterborough's original Blues club.
Leave a Reply