The Cresset autumn season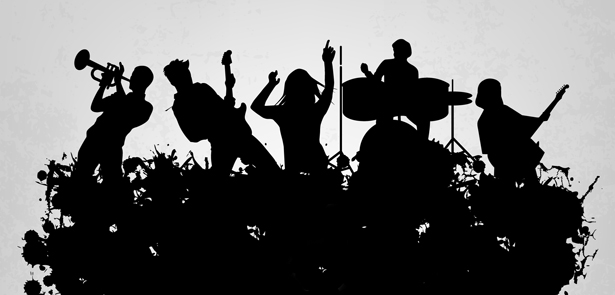 It's another packed season of events at The Cresset this autumn, and as always there's something for everyone at the Bretton venue
September sees a wealth of tribute shows, paying homage to a huge range of musical styles and genres, with everything from Frankie Valli & the Four Seasons in Let's Hang On, to the Spice Girls in Wannabe. New show Quadrophenia Live celebrates the seminal album of the same name by The Who, and Sun Records delivers sizzling rock and roll that sparked a whole generation of music. Other season highlights include an evening with Frank Bruno as Britain's best-loved boxer entertains with tales of his life and career, there's even an opportunity to meet the man himself before the show! You can rely on The Cresset for good comedy, and this season welcomes hysterical German stand-up Henning Wehn, as well as fan favourite Roy Chubby Brown and the eye-watering Puppetry of the Penis (yes, it is what you think!).
Peterborough's longest running Comedy Club also returns, now in it's 20th year, with the best in new comedy taking to the stage. New to The Cresset are SAMS, Stamford Amateur Musical Society are bringing their award winning production of The Full Monty to the stage in November (featured on the oprevious pages) and we can't wait! And as if that's not enough, check out the Vienna Festival Ballet's mesmerising performance of The Nutcracker (18 Oct), 60's Legends returning to the stage including Marty Wilde (19 Oct), and a packed lineup for the Sensational 60's Experience (28 Oct), plus Brit award-winning vocal harmony group Blake (27 Nov).
PANTO AUDITIONS
Is it too early to talk about Panto? Oh no it's not! Open auditions for The Cresset's Christmas Pantomime Robin Hood are being held on 2 September. Over the years hundreds of young performers have taken part in Cresset pantomimes, with some going on to West End careers! It's a fantastic opportunity for young people to experience working in a professional production, with a star cast, west end choreographer and an expert production team. With 39 performances, there's a lot to cover, so two teams of performers are required. It's hard work but a lot of fun, so if you are a budding dancer or actor then get in touch – and if you know anyone who may fit the bill, spread the word! Once the auditions are complete, preparations really begin, and believe it or not tickets are already selling fast.
Panto at The Cresset continues to go from strength to strength, and they're pulling out all the stops for Robin Hood, which is a brand new production, written and produced especially for The Cresset. As usual, panto looks set to be the perfect end to the year, and a fantastic festive treat. ● To get involved visit www.cresset.co.uk/pantomime and download an audition pack
● For more information and booking options for these and the many other events taking place at The Cresset, visit www.cresset.co.uk or call 01733 265705
Image: www.freepik.com/free-vector/rock-live-on-stage-vector-silhouette_717052
Leave a Reply